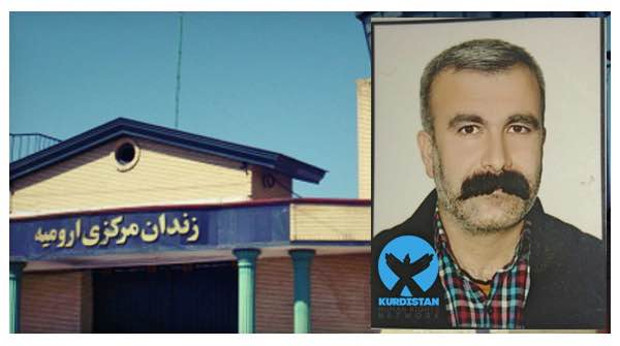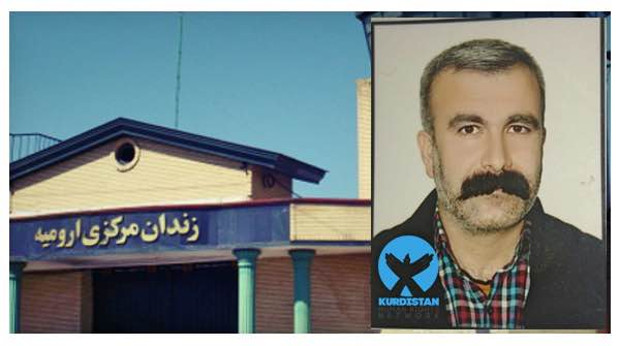 Mostafa Ali Ahmad, a Kurdish political prisoner from Kobane (in Syrian Kurdistan region also known as Rojava), was transferred on 23 November to a detention centre reserved for foreigners at the central prison of Ûrmiye in Rojhelat (eastern Kurdistan), where he served a jail sentence of 11 years and 6 months.
Sources who spoke to Kurdistan Human Rights Network (KHRN) confirmed that he was transferred from the detention centre to Imam Khomeini airport this morning of 27 November and that he would be deported back to Syria.
Iranian officials have told him that he will be deported because the Syrian government demanded his extradition after he finished serving his long prison sentence.
Its unknown what fate is awaiting Ahmad once he arrives in Damascus of Syria.
A KHRN source said that "Iranian security forces arrested Ahmad in July 2005 in a village near Ûrmiye for alleged membership in the Kurdistan Workers' Party (PKK). He was immediately transferred to the IRGC security detention centre in Ûrmiye, where he was interrogated and tortured for one month."
The source said: "He was later transferred to the central prison of Ûrmiye. A few months later, the branch one of Ûrmiye Revolutionary Court [under the presidency of the judge Darvishi] sentenced him to death on PKK membership charges. Ahmad has since appealed against the decision and his case was sent to the Supreme Court that eventually reduced the sentence to 11 years behind bars."
The source added: "During his 11 years at Ûrmiye prison, he was summoned several times to the Ûrmiye Intelligence agency office to be interrogated on his role in the long hunger-strike of Ûrmiye prisoners and his communications from his jail cell with human rights organisations and foreign media outlets. He was subjected to more torture during the interrogations sessions."
He was charged with "propaganda against the state" by another judge and sentenced to 6 more months behind bars in August 2011.
He was not allowed to meet even for once his old father during all those years he spent in prison in Iran.
The most of his family and relatives were unable to travel to Iran to meet him or ask about his whereabouts in the prison in Iran because they did not have Syrian identity (ID) cards or passports due to their Kurdish ethnicity, the existence of which had been denied for many years by the Syrian Ba'ath government of both Assads that deprived them of national citizenship.
Source: KHRN ─ KURDISTAN HUMAN RIGHTS NETWORK