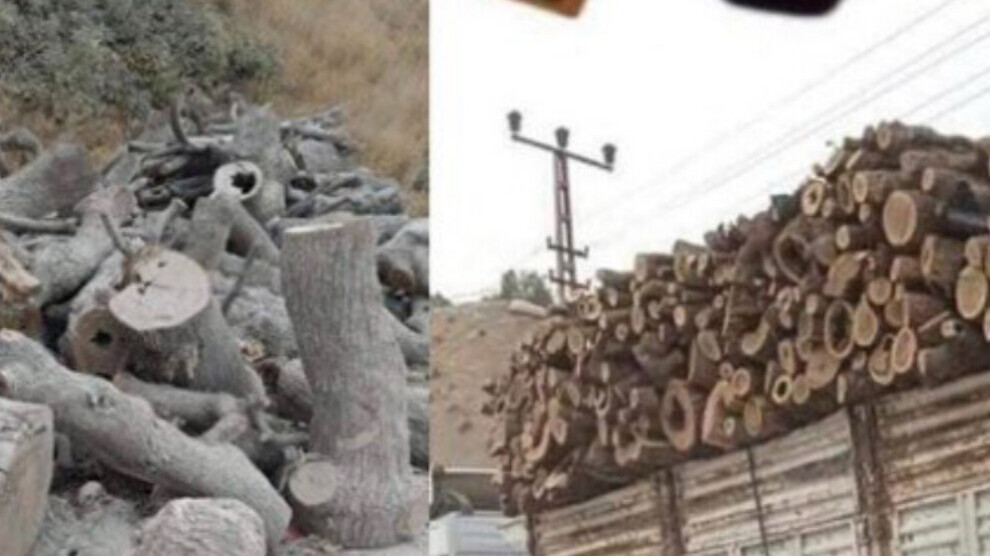 The Politic Press Radio, broadcasting in the South Kurdistan, has voiced important allegations over the plundering of the Kurdistan Soil Nature by the Turkish state. The New information and documents have been revealed concerning the occupation attacks of the Turkish state against the South Kurdistan (Bashur) and the cooperation of the ruling KDP party in these attacks. The destruction of the nature of Kurdistan in the Turkish occupied areas has sparked reactions.
KARACAY: WE HAVE BOUGHT IT!
According to a report on the radio website Politic Press, the Turkish Ambassador to Hewler (Erbil), Hakan Karaçay visited KDP Deputy Speaker of Parliament Hêmin Hawrami. It is reported that Karaçay responded to the criticism against the plundering of the Kurdistan nature by the Turkish state.
"It is not right for you to react to us this way. We have bought the lands where we are currently stationed. We have also bought the sites where our military bases are located. We have an agreement on this issue. The publications and propaganda disseminated through the press in Bashur are not correct. We have built roads in places where we have bought lands. We cut down the trees where we need to do so for road construction," Karaçay told Hawrami.
The Politic Press report states that during the meeting, Karaçay gave two documents to Hawrami to be submitted to Masrour Barzani ​​and Nechirvan Barzani. The documents contain accounts that Turkey cuts down the trees and forests only in the areas and fields that they have bought.
The Politic Press report also has revealed that some lands and regions in Behdinan were sold to Turkey, not only during the Masrour Barzani government, but also during the previous Nechirvan Barzani government as well.
The report also claims that during the Iraqi Prime Minister Mustafa Kadhimi's visit to Ankara, the Turkish president Erdogan passed on to Kadhimi that Turkey had purchased lands in some parts of the South Kurdistan. It is also claimed that Mesrour ​​Barzani confirmed the purchase of lands to Kadhimi during his visit to Hewler.
https://anfenglish.com/kurdistan/turkey-is-alleged-to-have-purchased-lands-in-south-kurdistan-52489