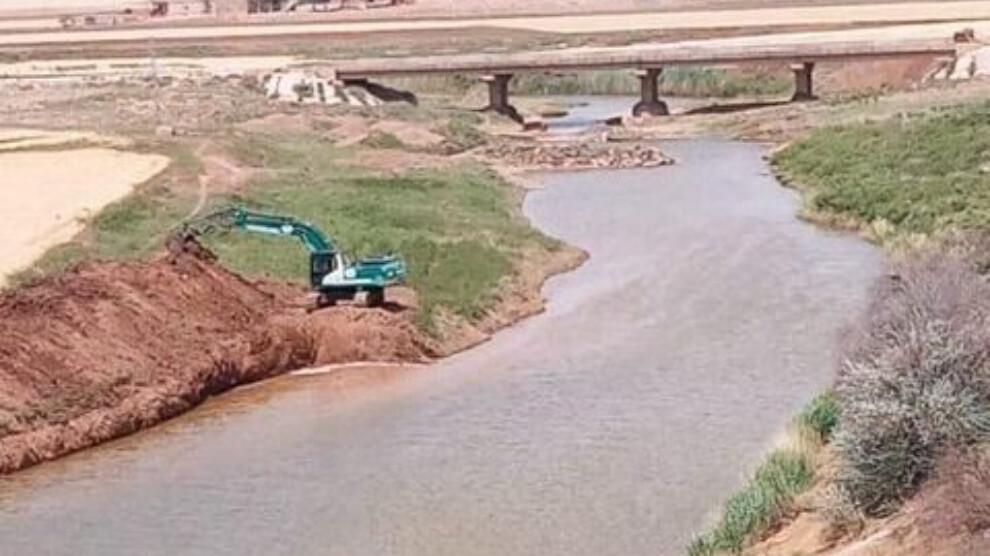 As Turkey continues seizing Euphrates River water, Turkish-backed factions seize Khabur river water in areas under their control.
The Syrian Observatory for Human Rights (SOHR) reported that the pro-Turkish factions began digging tunnels and erecting large soil barriers on the Khabur River in areas under their control in a Manager village in Til Temir, in the northern Heseke city, seizing water supplies to SDF-held areas and the entire region of the Syrian Jazeera.
SOHR activists have reported that Ankara-backed factions worked on expanding the river near the bridge of al-Manajeer village to turn it into a big lake, so that they can store and possess Khabur water. In addition, the factions erected soil barriers against the flow of water in the Syrian Jazeera region, which damages wide areas of agricultural land. This conspiracy allows Turkey continuously seizing Euphrates River water.
The Khabur River's length is about 320 km, and it stems from the southern Turkey, near the Syria border. In Syria, the river runs in Serekaniye (Ras al-Ain) in the north Heseke province, joins the Jaqjaq River in the Syrian Jazeera and flows into the Euphrates River near the city of Mayadeen, east Deir ez-Zor.
Last Sunday, SOHR reported a new low level of Euphrates River water, despite the statements by the Turkish government regarding the start of opening dams and releasing Syria's share of water. However, Turkey returned to close the dams, which resulted in an alarming decrease of water level in the river. Meanwhile, power generation turbines stopped functioning, amid growing popular anger in the Syrian Jazeera region over Turkish seizure of Euphrates River water, according to the observatory.
https://anfenglish.com/rojava-syria/sohr-turkish-backed-factions-seize-khabur-river-water-in-areas-under-their-control-52445