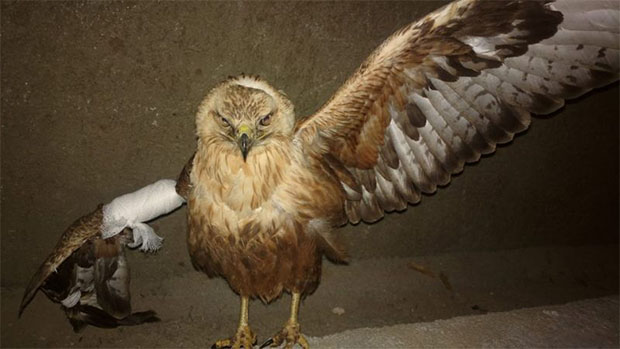 ANF, MERIWAN – During the last years, forests and meadows in the mountain areas of Meriwan, Serwabad and hewramanat were burned deliberate and systematic by people affiliated with the Iranian regime.
With the coming of winter in East of Kurdistan (Rojhelat), these armed local mercenaries have attempted to extensive hunting of birds also destructon of the animals that live in the mountains and forested zones, a local source told the Firat News.
Eyewitnesses say: they are hunting bird and animals that are rare and do not eat their meats, birds and animals such as eagles, hawks, owls, foxes and jackals.
Furthermore in the areas of "Kosalan and Shaho" (the rojhelat mountains) has beguna massive wave of hunting deer, antelopes and stag by the people affiliated with the Ettelaat and Sepah of Iranian regime armed with Kalashnikov.
According to the report from Meriwan, this week more than 10 birds and several wild animals have been delivered to (the Chia Green Community) for treatment and returning to the nature.
The Chia Green Community has treated a number of birds such as eagles, foxes, owls, partridges and hawks with their great effort.
It is worth noting that bullet effects were seen on the bodies of some animals and birds.
Local sources have stressed that the hunting of birds and animals have been carried out by members of Intelligence forces of Iran, deliberate and systematic.
Source: Firat News Agency
Translate: Rojhelat.info