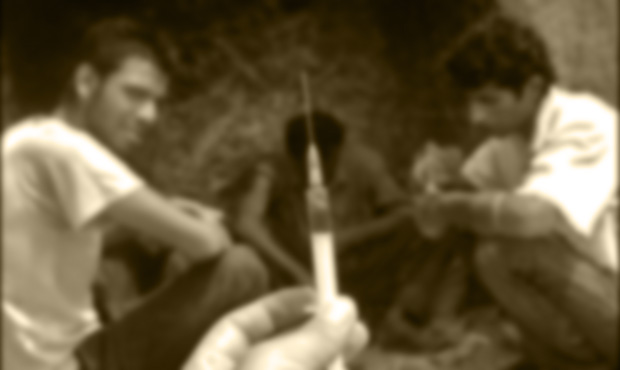 ROJHELAT, – Since coming to power the Islamic Regime of Iran in 1979, first time was carried out the utilization policy of youth during the Iran-Iraq War 1980. From that time onwards, the traditional Iranian officials have always tried to control the will of the youth so that has been denied their freedom of thought and initiative. This has led the Iranian youth have no hope for their future, even in recent years, a large number of talented youth have been forced to migrate to other countries to study and work.
With the development of science and technology also with regard to Iran demographics, youth are considered as dynamic structure of society. Considering that young people in each country have their own wishes and desires, governments have tried to control and affiliation them on their interests. Especially in the Middle East, rulers left its policy on based marginalization of youth through the use of their sexual or convert them to the part of their intelligence services.
According to ISAN "Iranian Student News Agency", based on research conducted by the Iranian Health Ministry in 2010, only 16% of teen girls and 20% of boys know about the transmission of AIDS, meanwhile 80% of teenagers are unaware of HIV transmission in Iran.
Statistics of the World Health Organization show that since 2000 till now has doubled the number of people living with AIDS in the world, while these statistics in Iran has skyrocketed to 9-fold.
On the other, the Iranian regime is trying to establish mobilizing (Basij) policy of youth with funding and facilities. Each year, Iranian authorities open its development projects in Basij Week and would consider being mobilized "Basiji" as a basic condition of employment furthermore entry to universities.
In this regard, the Basij authorities of Elm o Sanaat high school in Seqiz (Saqqez) city (Rojhelat) have said to students, "For acceptance to the university, they should become a member of Basij. In recent years, Iran's administrations are sending the Kurdish students under "Rahian-e Noor" project to the war-torn areas in order to historical and cultural assimilation.
Basij Organization established in 1979 by order of Islamic Revolution's leader Ayatollah Khomeini and its members have special rights and privileges for employment and social facilities in Iran.
Rojhelat.info