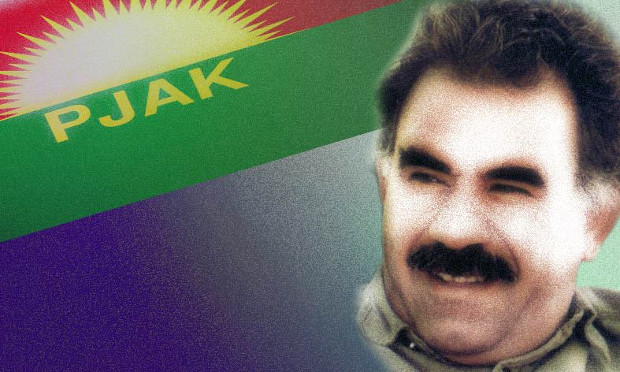 In his recent meeting with the dispatched board of Peace and Democracy Party (BDP) the Kurdish national leader Abdullah Ocalan stated that the cease fire between Free Life Party of Kurdistan (PJAK) and Islamic Republic of Iran is not enough. PJAK's aim, he said, should be focused on advancing the current procedure toward negotiation with the government for solving the Kurdish question politically.
Idris Baluken the Vice President of BDP faction in Turkey's parliament who held a meeting on Monday, October 14 with Ocalan in Imrali, in an interview with the Ozgur Gundem newspaper revealed new information from the meeting.
According Mr. Baluken the Kurdish national leader in the meeting expressed his hopefulness about the Kurdish issue in Eastern Kurdistan and suggested that the PJAK and Islamic Republic of Iran should attempt to solve the Kurdish question through negotiation.
Mr. Baluken said that Ocalan had emphasized that the continuation of cease fire between PJAK and Iranian government is the right act but it is not enough, and PJAK should try to solve the Kurdish question politically via negotiations with the Iranian authorities.
Regarding the situation of western Kurdistan, Ocalan emphasized the importance of defending of people against the attacks of extremist groups, and severely criticized the policies of the federal government of southern Kurdistan towards western Kurdistan.
Regarding this matter Ocalan added, as quoted by Baluken, that maintaining the closure of Semalka border gate has reached an unacceptable level of oppression and the behavior of the president of federal government of southern Kurdistan Masoud Barzani towards Western Kurdistan indicates the authoritarian attitude which is not consistent with the spirit of Kurdish National Congress.
In regard of the health situation of Ocalan, the Vice President BDP's fraction in the parliament said that despite living in an unqualified and difficult condition, Mr. Ocalan was very bright and intellectually very sharp.