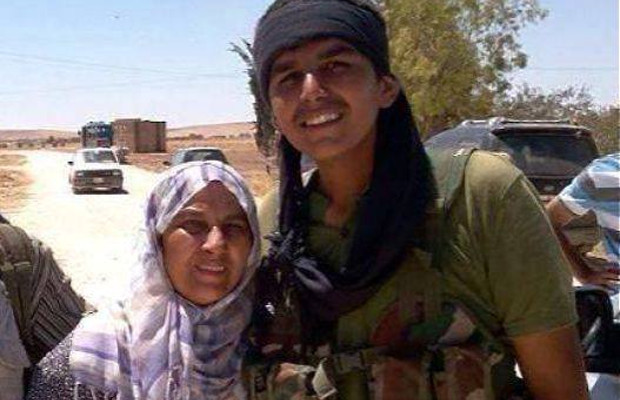 HAWARNEWS, KOBANÊ ─ Şervan Muslim, the son of PYD (Democratic Union Party) co-chair Salih Muslim, has lost his life today following clashes in Til Ebyad, Rojava.
According to information received clashes erupted today at around 5.30pm local time in Til Ebyad, some 15 km from the city of Kobanê, YPG (People's Defense Units) clashed with militants from al-Qaeda linked State of Iraq and Levant.
Şervan Muslim lost his life in the clashes. His body was taken to Kobanê tonight at around 8pm local time, where he was met by hundreds of people. His mother Ayşe Efendi was also there to meet her son.
Şervan Muslim will be buried tomorrow at 11am local time in the Martyrs Graveyard.