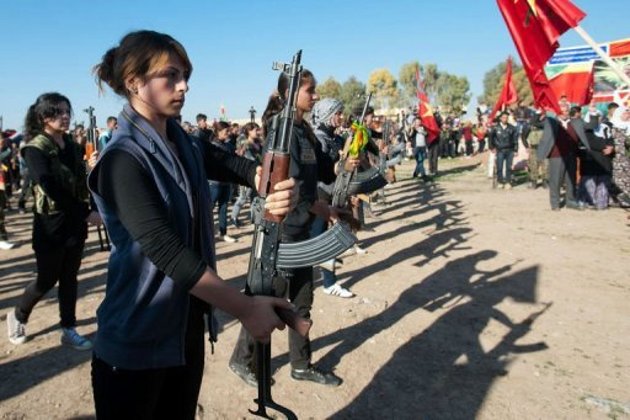 The military assembly of the People's Defence Units (YPG) in Qamishlo announced that they are defending every district of Qamishlo city and they will not allow any military forces to enter the city. YPG warned the Syrian and Free Syrian Army (FSA) forces not to bring the war into the city after their two days of clash around the city of Qamishlo. YPG also warned the regime not to attack YPG units otherwise they will face overwhelming responses.
The military assembly of YPG in Qamishlo issued a written statement which indicates that there has been a fight between Syrian regime forces and FSA armed groups since two days ago in south of Qamishlo city which resulted in serious financial recompenses to the villagers. Also in result of Syrian regime bombardments which targeted the rural residents, the villagers abandoned their villages. It also acknowledged that both sides of the conflict do not behave according to the laws of war as they do not contradistinguish between civilian and military person. In the statement the attack on civilians and villagers is strongly condemned.
YPG noted that the Baath regime forces attacked YPG forces settlement areas with heavy weapons which resulted in injury of one of their fighters. In the statement it is stipulated that the regime forces are trying to engage Kurdish nation in an unwanted war which does not benefit them at all. YPG warned the regime and mentioned they will respond to these attacks.
YPG also emphasized that they will defend all organizations and people of Qamishlo such as Kurds, Arabs and Christians and they will not allow any military force to enter the city.
At the end YPG warned the Bashar Al-Assad regime and FSA to do approach the Qamishlo city. It is also mentioned that the YPG closely follow the current situation and according to the interest of residents of Qamishlo whatever is required they will do.