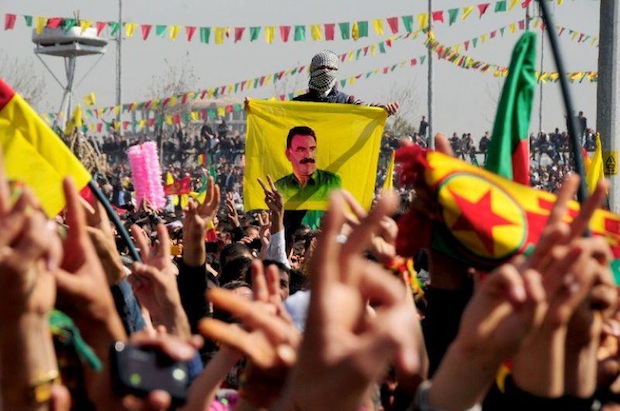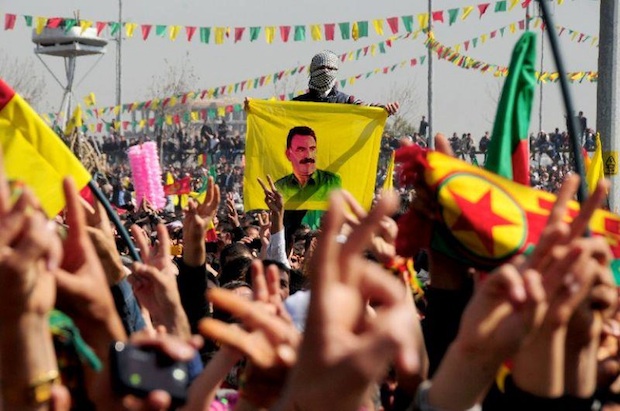 Amed — "Happy Newroz to all the oppressed in search of freedom", said the Kurdish leader and added "greetings to all those who celebrate Newroz today on the way to democratization and liberation". The Kurdish leader went on saying that "political oppression have subjected the people of Mesopotamia with the support of Western intervening powers. The peoples of Middle East and Asia are awakening now and saying no to the wars waged against them".
"Millions of people taking to the Newroz areas today demand peace and solution. This struggle which began with my individual rising is against the oppression, injustice, and ignorance".
"A new door is being opened from the process of armed conflict to democratization and democratic politics. We paid a high price but none of the sacrifices of struggles of Kurds went for nothing"
The PKK leader is saying that a "new phase is now beginning". The message begun with the Kurdish leader saluting the people celebrating Newroz. "One of the most ancient peoples in Mesopotamian and Anatolian territory". Öcalan said that the western imperialism created artificial borders between the peoples of the Middle East in the last century and aimed to make peoples kill each other.
"This fight is against injustice, reactionism and exploitation, not against any society or culture. We are waking up for a new Turkey, for a new Middle East", said Öcalan and underlined that "A new process is beginning".
"We have reached the point where weapons should be silent and ideas and politics should speak. A new phase in our struggle is beginning," Ocalan's message said.