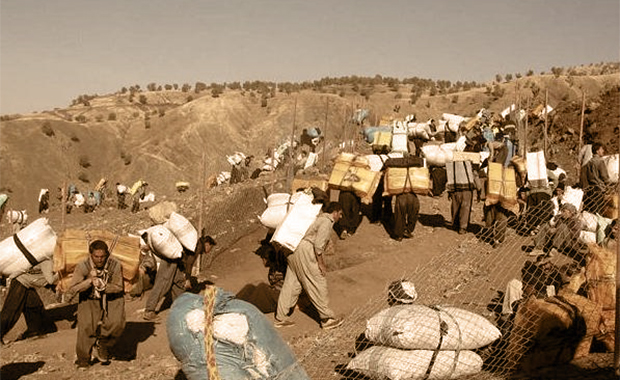 The kolbers who are frequently targeted by the Iranian regime have been targeted by the Turkish state this time. Turkish army attacked kolbers on the Rojhelat-Başûr border from Şemzînan. Two kolbers were wounded in the attack, one in serious condition.
According to local sources, the Turkish army targeted kolbers in the area between Bakûr (Northern), Bashûr (Southern) and Rojhelat (Eastern) Kurdistan at around 9pm last night. Local sources reported that in the attack "using cluster artillery and A-4 ad A-8 type heavy weapons", two kolbers were wounded and 8 horses and mules were killed.
Meanwhile, there were reports of artillery and howitzer fire yesterday between 09.00 and 11.00 in the same area on the Coordination Hill and Qebra Zahir area.
The Şemzînan district of Hekarî is located at the intersection triangle where the state borders of Turkey, Iraq and Iran meet.
Kolbers (Carriers) are the people who are forced to carry goods for living, and carrying goods across the borders by passing mountains from unofficial custom points, in return to very low wages. Thousands of Kurdish villagers which trying to feed their family, because of the economic hardship and lack of jobs and opportunities, having no choices, they became Kolbers and cross the borders to get some money for their family.
Sourc: Firat News Agency