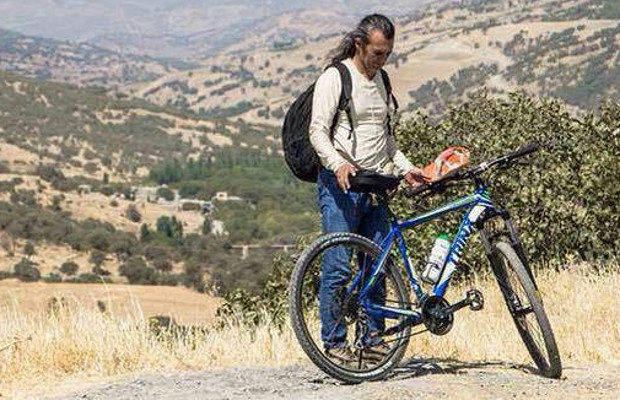 The reports from East of Kurdistan (Rojhelat) stated that in the morning of September 11, 2017, Şerîf Bacûr (Sharif Bajoor), a civil and environmental activist started a hunger strike and riding bike from Merîwan (a town in Rojhelat) to Tehran (capital city of Iran). This civil activist has started his activity with the slogan of "Non-violence is the path to humanity's victory ".
His movement was carried out for the following purposes :
1. Defending kolbers situation in Kurdistan, protesting against killing them by Iran's security forces and preventing the repetition of this crime
2. In solidarity with civil activist Reza Shahabi, as well as appreciating Atena Daemi's peaceful activities and reverting her fight against killing innocent people.
3. Protecting victims of violence in Myanmar and condemning this crime against humanity
4. Inviting people and civil activities on a common day known as "friendly day" every Thursday evening to establish a safe and happy society.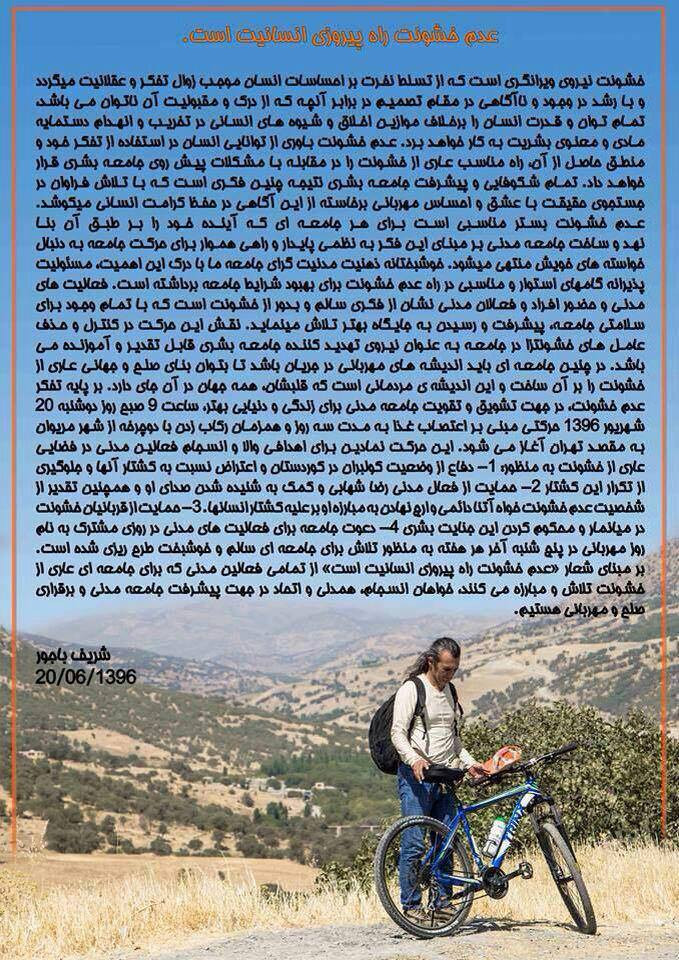 Bacûr, the civil and environmental activist in a statement based on "Non-violence is the path to humanity's victory" which calls all civil activities to come together for empathy and unity to prepare peace and kindness in the society. Bacûr is a member of green association of Çiya in the Merîwan who has done many cultural and environmental activities. He also suffered a lot in the course of his social activities, including the repeated summons from Iran's information office and burning his market by unknown people.
It is worth noting that the distance between Merîwan and Tehran is about 660km.
Rojhelat.info