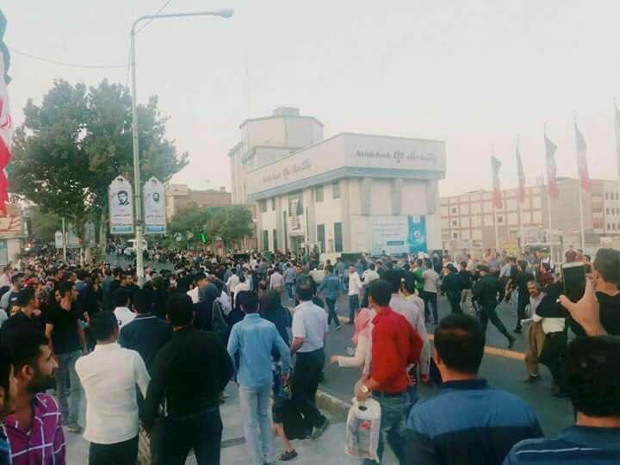 Protest demonstrations continue for the fourth day across Rojhelat (Eastern Kurdistan) following the killing of Kurdish kolbers Heyder Ferecî (21) and Qadir Behramî (41) by Iranian regime forces in Bane on September 4.
As demonstrations continue in Bane and Sine, political activists in Kirmaşan have called for action for today, and people have been called on to take to the streets in Sine at 19:00 Thursday evening.
On the other hand, 10 people who had been imprisoned and then released for showing solidarity to the people of Rojhelat have started a three-day hunger strike yesterday in protest at the attacks on kolbers. The hunger strike is joined by Mihemed Sediq Kebuwend, Hesen Eminî, îsmaîl MuftîZade, Hadî Edeb, Hisamedîn Emin, Sîman Çayçî, Îclal Qewamî, Şîlan Gilanî, Mehmud Mehmudî and Mesud Kurdpur.
As anger towards the Iranian regime's genocidal policies and attempts to chasten the people grows, the regime keeps dispatching forces to the named cities in an attempt to intimidate the people.
Deploying large numbers of soldiers and Itlaat (Iranian Intelligence Agencies) members in Bane, Merîwan, Sine, Serdeşt and the cities along the border line, the Iranian regime also deploys special units in central locations and around government buildings. Internet services are interrupted in a larger part of Rojhelat.
People in several cities, Bane and Merîwan in the first place, continue their protests against the practices of the regime.
Source: Firat News Agency