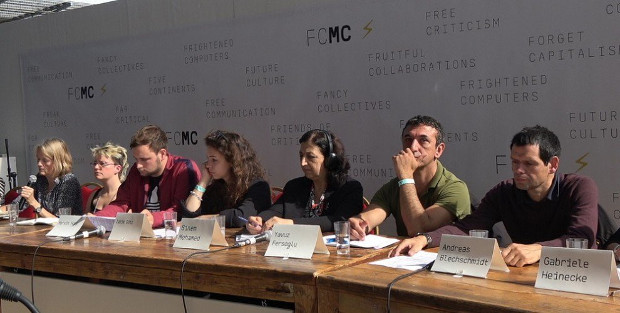 The "Alternative Summit" against the G-20 Summit in Hamburg by 70 organizations started on July 5th.
The G-20 Summit, with 20 countries including the USA, China, Russia and Germany, is held in Hamburg, Germany this year. Hamburg will be hosting a G-20 summit for the first time and the city has been crippled with over 20 thousand police officers on duty with extreme precautions.
Turkish President Recep Tayyip Erdoğan is among the dictators to attend the summit while leftist and democratic circles and tens of thousands of people seeking an alternative life have been protesting since last weekend. Dozens of organizations have come together to continue the pursuit for an alternative life. This pursuit stands on three pillars. The first is the alternative summit, organized by 70 organizations including NAV-DEM. The second are the protests to be held throughout the city, and the third is the great march to be held on Saturday with 100.000 expected participants. This march is led by the Kurds.
ÖCALAN'S THOUGHTS INSPIRED US
The Alternative Summit started on July 5th and ended on July 6th. Sinem Muhammed from Rojava participated in this summit with 42 panel discussions and seminars in total. There were many participants throughout the world, from Latin America and other countries, and the focus was on the Rojava Revolution and Kurdish People's Leader Abdullah Öcalan's democratic confederalism concept.
On July 5th, 1500 people attended the seminar where Rojava People's Assembly Co-chair Sinem Muhammed spoke about the system in Rojava. Muahammed stressed that they built an alternative life against the policies of G-20 Summit countries that create crisis and chaos throughout the world, and continued: "Right now, there are serious crises and chaos in the world. As a result of this crisis caused by capitalist modernity, hunger, chaos and war runs rampant all over the world. We are trying to form a women-centered system in Rojava in light of the democratic modernity ideology, and at the source of this system we are implementing a political, social and economic revolution."
The panel discussion was moderated by Ulrich Brand, who asked: "Where do you get your motivation while you do all this?"
Muhammed answered the question with: "The democratic modernity perspectives of Kurdish People's Leader Abdullah Öcalan are an inspiration to us."
CALL FOR INTERNATIONAL SOLIDARITY
Sinem Muhammed later attended a press conference held in the center of the Alternative Summit the St. Pauli Stadium and answered questions from journalists. Muhammed criticized the German government and said: "Erdoğan, who has been supporting ISIS, is now trying to attack my homeland Efrîn, where there are no terrorist groups. And we object that. Our expectation from all democratic circles is to increase this solidarity with us and object to Erdoğan."
Muhammed also called on all Kurds for the great march to be held on Saturday and said that everybody should attend the march against Erdoğan's attacks.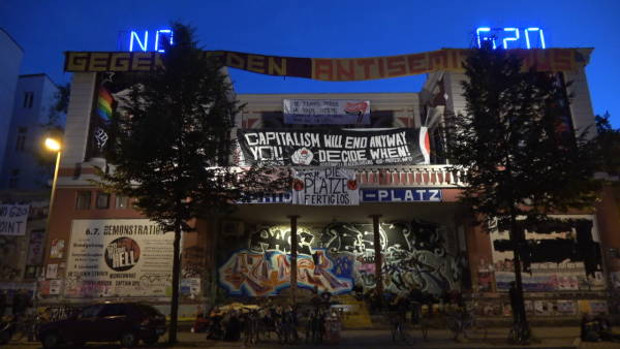 Surce: Firat News Agency ─ ANF