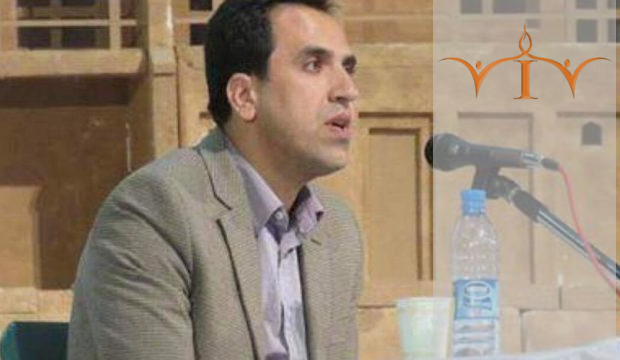 According to a report from Kurdistan Human Rights Association,on Teasday 4 June 2017, Dr. Salaheddin Khadio, a journalist, political activist and writer from Mahabad city, was arrested by the Islamic Republic of Iran's security forces in Rojhelat (eastern Kurdistan).
He is one of the prominent personalities and critics of Kurd and a capable writer in the field of writing articles and enlightenment in Kurdish newspapers and Persian magazines in Rojhelat and Iran. His activities in the political and cultural literature of Kurdistan had a special place.
It worth to mention that the Islamic Republic of Iran has continued its efforts to suppress the intellectuals and activists of Rojhelat, and threatening any voice of criticism.
Kurdistan Human Rights Association ─ KMMK