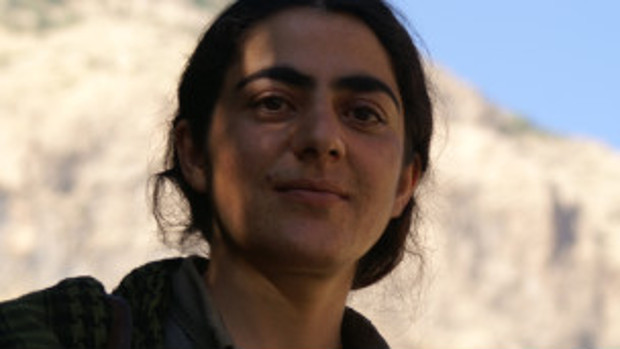 Evîndar Rênas is a member of the Kurdish women's movement that during the interview with the News Agency of ANF before the Iran's presidential election mentioned the position of women in Iran, and demanded the women who defend women's rights and equality in the municipal councils must be supported.
Evîndar Rênas referring to the patriarchal social structure of Iran said: "In this country political affairs are seen as men's task, and women are marginalized because of the gender discriminatory laws."
She described the situation and said: "Women's issue is a global problem which women have fought for for years. This struggle has had the ups and downs. After Iran's revolution of 1357, the Islamic republic of Iran was dominant. The authoritarian regime built on complete male superiority. It is difficult to speak about the women's political participation while their opinion will be ignored from the decision making bodies. Also, the patriarchal culture and religious beliefs in the community which are in line with the ruling party, consider the entry of women into the world of politics as a sin."
A member of the EAST of Kurdistan women's movement mentioned to remove many of obstacles and break boundaries by women and said: "The struggle and resistance of women has made some transitions. This struggle background dates rooted in history. The revolutions, struggles, left parties movements, and democratic processes proves women's role. If women somewhere in the world have achieved some of their rights it is done through the same struggle and they pay their fee."
Evîndar Rênas declared the presence of some women in councils and Iran parliaments are superficial due to their qualification to fill important positions such as the presidency and leadership won't be verified and confirmed, and said the women's registration in the presidential even though they are aware that they will be rejected by Filter Guardian Council containing the message for the rule that your logic is not accepted.
However, Evîndar Rênas stressed on women's more organized protest to discrimination and achieve to the greater awareness and said: "Women are forced to escape from captivity and achieve to freedom. The basis for discrimination is constructed on the existence of the women. With all obstacles of the election there is an important opportunity for women to reclaim their share of policy. If there are women candidates in the elections for local councils to defend women's rights, then they should be supported. Women have been laid off from. the presidential race but to impose democracy they can manage the municipal councils."
She demanded that women's desire for equality should be notified in every opportunity. If women are united, they can make an intellectual revolution base.
Source: Firat News Agency ─ ANF
Translated by Rojhelat.info