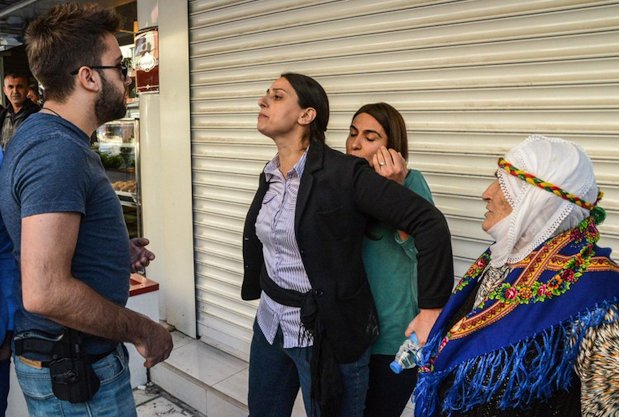 Feleknas Uca, the Peoples' Democratic Party (HDP) deputy Amed (Diyarbakir) in Bakur (Turkey's southeast), has been awarded the 7th Clara Zetkin Woman's Prize by Germany's Left Party, Die Linke. Uca will accept the prize in Berlin on 3 March.
Die Linke has been granting the prize to politically and socially prominent women as well as for projects aimed at improving womens' lives and gender equality ahead of 8 March Women's Day since 2007.
HDP MP Feleknas Uca is an Ezidi politician and activist, and a former Die Linke member of the European Parliament. The picture of Uca protecting another woman during police intervention in a protest went viral on social media.
German woman activist Clara Zetkin, whom the price takes its name from, was one of the initiative takers behind the 8 March women's day in the 1870's.
Source: Kom News