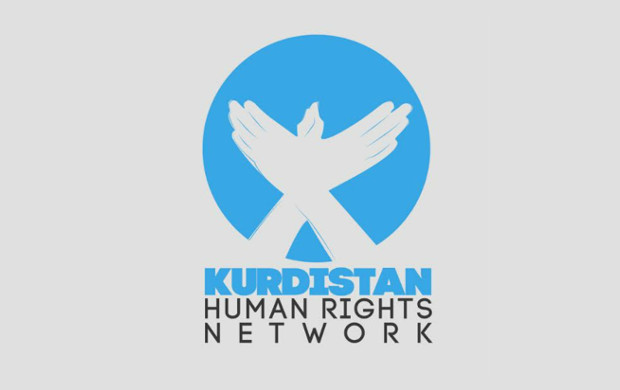 The Iranian authorities have summoned and intimidated 70-year-old Kurdish Kolber worker Khezer Askarzadeh who just recently spoke to BBC Farsi journalists on the harsh working conditions of Kolber work in the border areas.
The Intelligence Agency of Pîranşar called him to visit their branch and intelligence officers had met him and threatened him with revoking his work permit licence.
"After the BBC TV report was aired then the border agents confiscated my 'circulation card' [work permit as a Kolber]), and when I returned to get it back, I was told that it was in the hands of Intelligence Agency of Pîranşar," Askarzadeh said in an interview with the Kurdistan Human Rights Network (KHRN).
He said: "Yesterday I went to the Intelligence Agency of Pîranşar to get information about my card. The agents interrogated me on the BBC report and told me that I should not have done it. They reproached to have allowed them to film me with my very heavy items. They kept repeating: 'Why did you put this heavy shipment on your back in front of them?' You have humiliated our country. We won't give you back your card because of this attitude of yours'."
He said: "I tried to explain to them that the BBC journalists filmed me on the soil of another country [Kurdistan Region in northern Iraq]. I did not lie at all. I only described the hard life and working conditions of Kolber workers. I carry heavy items on my back between the borders of Iraqi and Iranian Kurdistan. That's only the truth."
Regarding his living conditions, he said: "It has been more than 50 years that I live with a disease. At the time of the Shah [before 1979], I was lucky enough to meet a humanist surgeon who accepted to operate me for free. I remained hospitalized for a long time. I was supposed to undergo a second surgery but unfortunately the Islamic Revolution occurred. I could not return to hospital because I did not have any ID and the first time I was hospitalized with the ID of someone else. The doctor who helped me had disappeared so my situation remained like this with the disease".
On his job and how long he has been doing it, he said: "I our [Kurdish] region, there is no factories or companies. I do not have any farmland or even a little shop. I have been a Kolber for long as I can remember. Before it was forbidden and I did it illegally. It was very dangerous in the mountains. Now that they have established legal borders, I am allowed to carry goods between Iraq and Iran once a week thanks to my work permit card."
He went on saying: "On the BBC report, my shipment consisted of 20 car tires. I earned 4000 [Iranian] tomans for each of them. At the end, I get only 80000 tomans for that difficult job and even less because after my essential expenses, it barely remains around 60000 [tomans]."
At the end of the conversation with KHRN, Askarzadeh was keen to "thank all those who had watched the BBC report and those who had sent him heart warming messages and their solidarity is the most precious gift".
Moreover, thanks to the efforts deployed by Kurdish activists, a doctor in Serdeşt areas will see and examine Askarzadeh to have the surgery he needs in the next few days.
Doctors in Sine and Tehran have also proposed to help the senior Kolber worker.
Source: Kurdistan Human Rights Network ─ KHRN