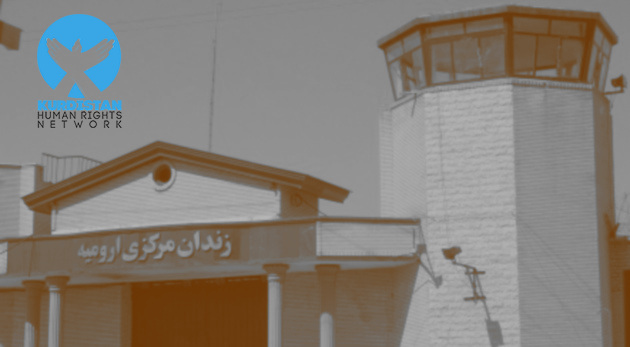 ROJHELAT, KHRN ─ Three Kurdish political prisoners have been tried and sentenced to death as a result of a trial held in the Mahabad revolutionary court on charge of 'enmity against God', a source said, adding that the verdicts refer to plotting a bomb campaign and being a member of Komala, a banned Kurdish political party in Iran.
"On Tuesday, April 7, Saber Sheikh Abdollah, Hossein Osmani and Diyako Rasoulzadeh were summoned by a warrant to the enforcement office of Urmiye Prison to receive their death sentences issued by Judge Ahmad Javadi Kia in the Mahabad revolutionary court. However, Hossein Osmani rejected to sign the proclamation."
The source stated that Hossein Osmani and Diako Rasoulzade were arrested on March 3, 2014 and Saber Sheikh Abdullah was arrested 12 days later in Mahabad. Afterward, three of them were transferred to the detention facility of Urmiye intelligence office. There they were tortured into signing a confession to the bomb attack that was carried out in September of 2010 in Mahabad.
"The heavy torture sessions in the first three months of their imprisonment, forced all of them to sign the confession and admit it in a TV program."
It is worth mentioning, Sber Sheikhabdullah was a Master's program student of Allammeh Tabatabaie University in Tehran.
On May 18, 2014, the Intelligence Ministry (Etelaat) announced in a Press Release that three of the terrorists related to the 'Mahabad bomb attack of 2010′ are in custody. However, on September 26, 2014, Abdul-Rasoul Mahmoudabadi, the Chief Commander of Hamzeh Seyyed Ol'shohada IRGC military base, had claimed that 30 terrorists related to the same bomb attack were killed. "A few hours after the bomb attack the operation started and with the help of the locals we were able to collect important evidence which proved the elimination of this terrorist network. The investigations refer to CIA and Mossad as the main plotters of the terrorist attack in Mahabad," Mahmoudabadi told Fars News Agency.
"To begin with, the intelligence office interrogators had tried to intimidate the three Kurdish prisoners to sign the confession, but when the prisoners did not cooperate, the interrogators changed their strategy by offering empty promises and simultaneously threatening them to death sentences which could be issued based solely on the interrogators' witness. They were kept in the detention facility in Urmiye for almost a year under severe pressure and excruciating torture. Three of them were transferred to Mahabad revolutionary court in February 2015 to attend their trial session. They were tried on charge of the bomb attack and membership of the outlawed Komalah political party while having no access to a lawyer.
Hossein Osmani refused the accusations and told the judge that they were tortured and forced to confess. He had even shown his scars and the remnants of the torture but the judge did not pay any attention to his plea. Right after the trial they were transferred to Urmiye prison and on the direct order of the Intelligence office of the prison, Osmani was sent to ward 10 where drug-traffickers are held, Sheikhabdullah was sent to ward 2 and Diako Rasoulzadeh to the juvenile ward. They had also been threatened to not communicate with any media outlets."
Kurdistan Human Rights Network (KHRN)