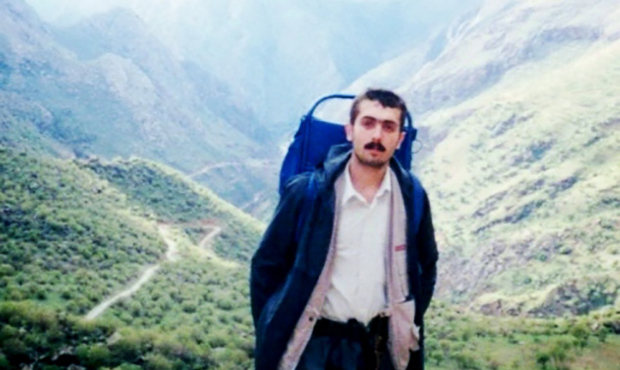 ANF, ROJHELAT – Hebibulla Letifi, a Kurdish student from Rojhelat (East Kurdistan), faces the death penalty.
Following pleas from the Kurdish people and civil society organisations the death sentence imposed on Hebibulla Letifi was postponed, but according to his lawyer, Salih Nikbext, the death sentence could be implemented at any time, and called on international human rights organisations to step up their campaign to halt the execution.
According to the Kurdpa website, Letifi's sister told Iranian media organisations that her brother's execution could happen at any time.
26 years old Hebibulla Letifi has been in Sine prison since 2007 after being accused of aiding PJAK (Free Life Party of Kurdistan). A revolutionary court imposed the death sentence on Letifi on 12 August 2008 and in October 2009 he was put in solitary confinement.
The Iranian authorities informed Letifi's lawyers on 14 December 2010 that he would be executed. The decision was announced when then Iranian President Mahmoud Ahmadinejad was in Istanbul attending an economic cooperation summit. KCK Executive Council Chair Murat Karayılan called on the Iranian authorities to halt the execution. After strong reactions from Kurds the death sentence was halted.
A Kurdish young executed in Urmiye
According to the Iranian 7 news agency, a 25 years old Kurd, Yunes Bapiri was executed yesterday in Urmiye prison. He had been in prison for 6 years after being convicted of murder. No news is available regarding the fate of two other Kurds, Islam Rezayi and Heyder Shiri, who were sentenced to death along with Bapiri.
Sources:
Firat News Agency – ANF
Kurdistan Press Agency – KurdPA