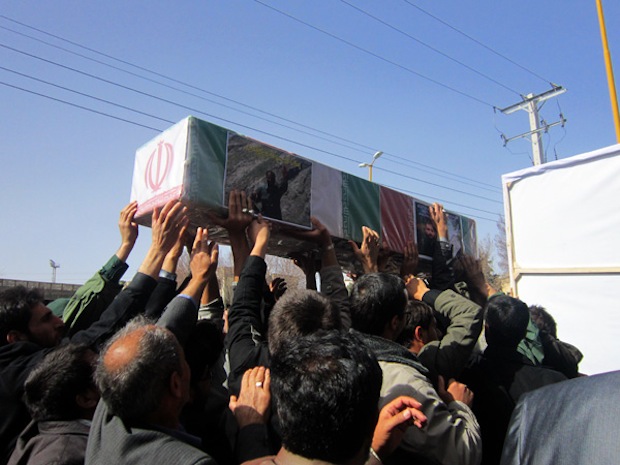 The Washington Post reported, an Iranian semi-official news agency is reporting that a commander of the powerful Revolutionary Guards has been killed in the country's Kurdish northwest.
The Sunday report by Fars quotes a statement by the Guards as saying Gen. Hamid Tabatabaei was killed during an engineering assignment.
It was the third reported killing of a ranking officer in the area, home to mostly people of the Kurdish people. Members of the Guards have in the past fought Kurdish opposition groups in the area.
In recent years the Guards have attacked several bases of the armed Kurdish group known as the PJAK (Free Life Party of Kurdistan), which has been occasionally involved in armed clashes with Iranian forces. The PJAK says they are fighting for greater rights for Kurds and other oppressed minorities in Iran.