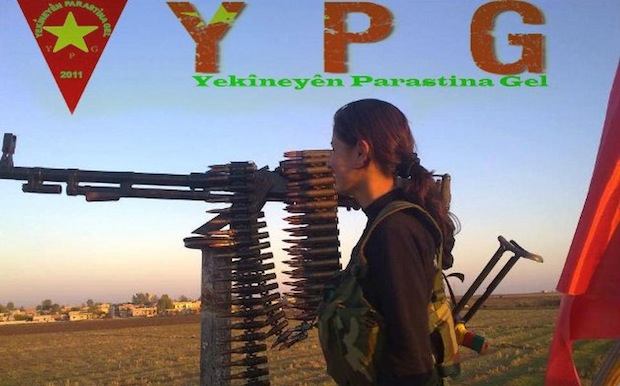 NEWROZ TV — Another area liberated by People´s Defence Units in Western Kurdistan.
After liberating many strategic and crucial regions and cities of Western Kurdistan, People´s Defence Units (YPG) on February 21 liberated Chelaxa a town, around Girkê Legê, from the hands of Syrian regime.
Hundreds of Kurdish forces surrounded the government buildings and locations in the town of Chelaxa in Western Kurdistan and drove the government forces out.
In this town, YPG forces captured the government buildings including: municipality building, post office, health center, Agricultural Bank and several other offices.
According to the local sources, people of the town including Kurds and Arabs were cheerful of the liberation of this town by YPG.
NEWROZ TV