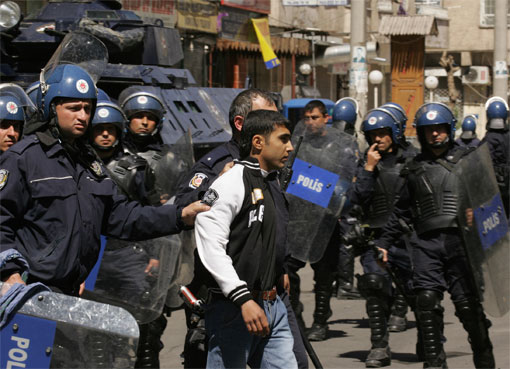 NEWSDESK, — Arrest of Kurdish minors by Turkish police and security personnel took a sharp increase in November. Around 417 minors had been arrested this year, of these 223 were arrested in November.
Kurdish minors have experienced the apex of violence during the AKP the ruling Turkish party. As a result of high pressures on the government reforms were designed to take place in 2010 but nothing has happened to lower the level violence inflicted on Kurdish children.
In cities such as Adana and Merin Kurdish children are trailed in courts dealing with adults. They are denied or rights to be accompanied by parents or guardians.
On the one hand the shooting and killing of Kurdish children by the police are occurring relentlessly, on the other, the minors are subjected to arbitrary arrest, degradation and sexual abuses in custody.