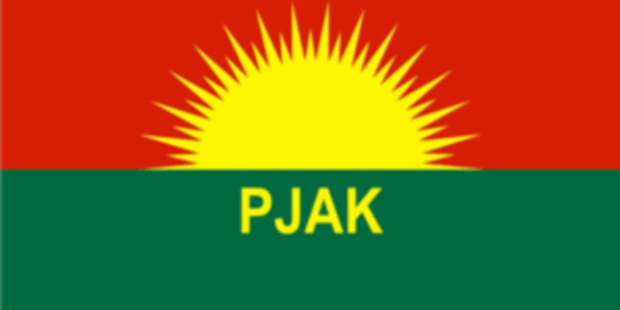 NEWSDESK, — Reinstating its full backing for the indefinite hunger strike staged by PKK and PAJK prisoners, Kurdistan Free Life Party (PJAK) called upon the Kurdish people to support such a historic move.
The coordination of PJAK has released a statement pointing to the critical health condition the prisoners have arrived at after 46 days of fasting and called upon the Kurds to support the hunger strikers.
Turkish government has not taken a single measure, the statement outlines, and it has continued its oppression and killing strategies instead. The isolation on Leader Apo has been intensified and the doors for a peaceful solution to the Kurdish issue are being closed down.
Pointing to the fact that the ongoing hunger strike is an important step in the history of Kurdish resistance against colonialism, PJAK statement remarked: "This hunger strike was launched with the slogan of 'Struggle is the Life", a slogan that was coined in 1980s in Amed prison dominated by fascism and widespread torture. The slogan then became the essence of Kurdish struggle for freedom. Guided by this motto, the Kurdish people particularly in North Kurdistan have directed the hardest freedom struggle for the last 30 years. This motto now has become the culture of Kurdish liberation struggle."
Regarding the struggle of Kurdish people in East Kurdistan the statement outlined: "Liberation movement in East Kurdistan led by our organisation adopted the similar slogan of 'Struggle is the Life' and has now taken roots in this part of our country. The spirit of this struggle has been manifested in character of Ferzad Kemangir, Shirin Elemholi, Ferhad Wekili, and Eli Heyderiyan. It also manifested in the Epic of Qendil with the resistance of Simko, Egid, Sariya and other martyrs."
The statement also elaborated that it has been made clear that the path of struggle is the only way to destroy colonialism and the fascist systems that have been exploiting Kurdistan.
In its statement PJAK regards the demands made by the hunger strikers legitimate and along with its full backing of the prisoners, urges Turkey to take required measures in meeting their demands.
"Freedom of all the political prisoners above all the Leader Apo," stresses the statement, "and realization of political and cultural rights of our nation is the fundamental condition for the solution of Kurdish question."
At the end of the statement PJAK call upon the Kurdish nation to stand up for the hunger strikers.  "We see ourselves responsible toward the triumphant of the resistance and struggle orchestrated by the prisoners. Therefore, we call upon all the Kurdish patriotic people, civil and political activists as well as the intellectuals to support the hunger strikers and to display their appropriate stance toward the inhumane policies of the colonialists particularly the Turkish government."