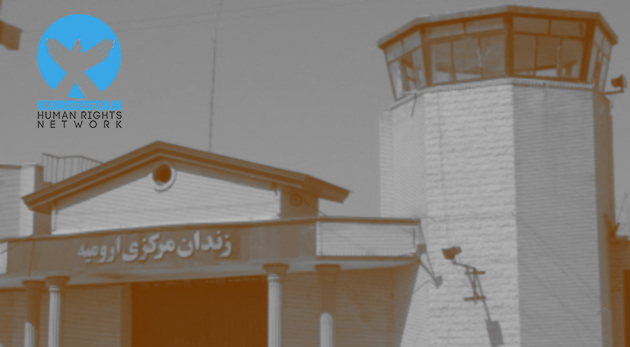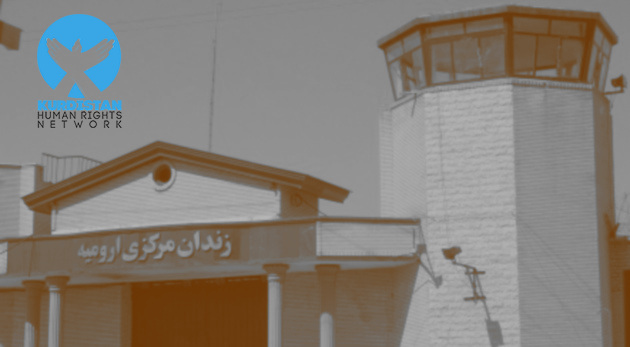 Kurdistan Human Rights Network (KHRN) has received disturbing news on fate of two Kurdish brothers who are prisoners and they are at imminent risk of execution at an Iranian prison
One of them suffers from serious spinal column damage and his brother was a juvenile when he was arrested.
KHRN would like to share the following important information with international public opinion and human rights organizations.
"Dawood and Bahaeddin Ghassemzadeh are two Kurdish brothers from Ûrmiye. They were arrested in their hometown on 3 December 2009. Bahaeddin was born on December 1, 1993, which means that he was only 16 at the time of his arrest," according to a source who spoke to KHRN on condition of anonymity.
The source gave KHRN more details about the background of this complicated file saying: "In the middle of autumn 2008 [a year before the arrest of these two young men] a murder was carried out in a village near Ûrmiye. The police launched an investigation to find the murderer but in their efforts were in vain for one year. On December 3, 2009, a man targeted Dawood and his brother. The man is said to be a relative of the murdered victim. He opened fire on the brothers in a street of Ûrmiye near a hospital. Dawood was seriously wounded in the spinal column. It has been reported that policemen agents were there and witnessed the shooting."
Ghassemzadeh brothers were arrested just after the shooting and they were quickly taken to a detention centre in Oroumiyeh, although their names were not mentioned in the Oroumiyeh murder case and no charges had been filed against them.
The gunman who shot at them was later arrested and he was only sentenced by the Court to pay the Diyah (compensation) according to Islamic Shariah Law, a sum due when blood is shed and he was released just after he paid the financial penalty.
However, the two brothers remained in detention and they were interrogated for 94 days about their role in the murder case, although Dawood was bleeding from his gunshot wound and he was deprived of medical care.
His spinal column was seriously damaged and left him unable to move, so he had remained lying on the ground of his cell.
During this period, a doctor had come twice but only to change his bandages.
The judicial persecution of Iranian authorities against them can only be explained by the fact that several relatives of the brothers are affiliated with an outlawed Kurdish party.
Another aspect of the case is that the murdered victims was affiliated to the Iranian Revolutionary Guard Corps (IRGC)
Dawood and his brother have no immediate family to care for them as their father has passed away dead and their mother is too old to follow their case.
After the 94 days of interrogation, Dawood was transferred to hospital where he underwent surgery.
The medical staff declared that his spine was broken due to medical neglect at the detention centre where he was being interrogated while severely wounded and bleeding.
His younger brother managed to escape the attention of his guards during his transfer between his cell and the court.
He fled and later found refuge in Iraqi Kurdistan.
But the authorities in retaliation arrested his old mother and his sister and threatened to keep them until Bahaeddin returns and hands himself over to the authorities.
He had no other choice but to comply with the demands of the Iranian authorities, so he returned to Iran and went back to prison.
The Ûrmiye Court sentenced Dawood and his brother to death under Qesas principle (retaliation law or 'eye for an eye' in Islamic law) in 2012 despite lack of confessions and existence of conflicting testimonies.
However the family of the victim have direct links with IRGC, therefore multiple sources have said that the lawyer of the Ghassemzadeh brothers was under pressure from the IRGC and the authorities so he was unable to do his job to properly work in defence of his clients.
The KHRN source said that "the brothers appealed to the Iranian Appeal Court but the court confirmed the sentence in October 2013. Their family members have since been constantly harassed and bullied by members of the Iranian authorities."
The sources added: "Dawood is still in critical health condition. The bullet is still lodged in his spine despite surgery and a few weeks ago he went on a hunger strike to protest over being deprived of medical care. The governor of the prison ordered his transfer to solitary confinement although he is in a wheelchair. The prison authorities repeatedly threatened them accusing their family of being 'counter-revolutionary'. Prison officials have repeatedly told them 'both of you will be hanged soon'."
According to KHRN's latest information, Bahaeddin is currently kept inside the juvenile ward of Ûrmiye prison and his brother is jailed in a small cell of the prison's infirmary unit.
The murder of the victim was not political but rather done for personal issues and vengeance, according to locals of the area, but the reasons behind his slaying has since remained unknown and there has been no official explanation as to why the victim was murdered.
However, the judicial persecution carrie out against the two brothers is believed to be directly linked to the fact that several family members of the brothers are members of an outlawed opposition Kurdish political party. And, another aspect of this complicated case is that the murdered victim was affiliated to the Iranian Revolutionary Guard Corps (IRGC).
Source: Kurdistan Human Rights Network