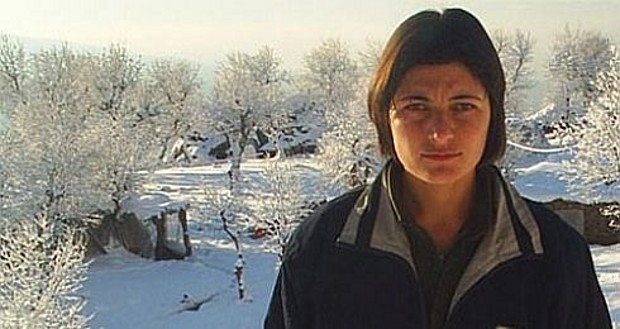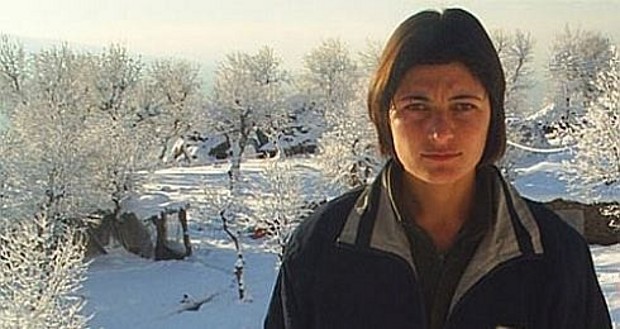 Worries intensifies each day in regards to health condition of Kurdish political prisoner Zeyneb Celaliyan (Zeynab Jalalian).
Sources from Kurdistan Human Rights Organization have reported that Kurdish prisoner Zeyneb Celaliyan in Kirmaşan (Kermanshah) jail in Rojhelat is on the verge of blindness for being denied medical treatment.
Zeyneb Celaliyan whom is not being allowed to be treated at a hospital outside the prison has been told by the prison doctor that her eyes could get healthy again by means of surgery or proper medical treatment. Her demand to receive treatment at a hospital had once again been rejected in November 2013.
A reliable source who is aware of Zeyneb Celaliyan's health condition reported to Newroz TV that Celaliyan's sentence was unjust, however her case is closed and she is imprisoned. Same source stated that a piece of flesh has grown in Zeyneb's sclera which doctors call it Pterygium disease. Furthermore, there are two ways to treat this disease. Surgery is one of the options, however the attorney general opposed the idea. The second option is to use eye drops for long time.
According to doctors, symptoms of Pterygium at early stages are insignificant, however through time eyes turn red and starts itching. If this disease is left untreated, it can affect eyesight or even lead to blindness. According to medical practitioners, eye drop can prevent itching and red eyes in early stages, however if patient's condition worsen or patient show allergy to eye drops, it is necessary to tackle the disease through surgery.
First News Agency reported that despite the worries on Zeyneb's health condition, none of Iranian authorities addressed this issue and even her lawyer did not release any statement or information on the subject. It is possible that her lawyers were forced to remain silent about Zeyneb Celaliyan's case under pressure from Iranian intelligence forces.
The Free Women Community of Rojhelat (KJAR), released a statement expressing concerns about her condition; the statement urged the Iranian Judicial authorities to take the necessary measures to prevent him from being blinded.
Zeyneb Celaliyan's case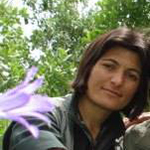 Kurdish political prisoner Zeyneb Celaliyan (Zeynab Jalalian), born in 1982 from Makû was arrested in the mid 2008 in Kirmaşan city by intelligence and security forces and sentenced to death by the Revolutionary Court on the charge of being a member of the PJAK on the 14th of January 2009. Celaliyan was tried without the presence of her chosen lawyer, and her court session lasted only seven minutes. In December 2011 the Supreme Court commuted the death sentence to life imprisonment. She has been held at Kirmaşan prison since then.
She has spent seven years so far while constantly under pressure and torture of Iranian ministry of intelligence. Among arrested women, Zeyneb Celaliyan received heaviest punishment and she spent seven years in prison with accusation of membership in PJAK. Iranian authorities put her health at great risk using physical and mental torture.
German Human Right Website "United4Iran-Bayern" wrote in a report that Celaliyan has not met with her family members in the past three years. Long-term incarceration in prison and repeated harassment by the Iranian security forces has affected his physical and mental health.
Article 103 of Prison Regulations ratified in 2005 states: "Head of Prison is responsible for medical care of inmates and should be transferred to the hospital in case of emergency".
Needed of mentioning, earlier on a published report by the media, the reason of vision problems of Zeynab Jalalian was stated that she had suffered a stroke during interrogation.
The Kurdish Women's organizations and many international human rights organizations such as the Amnesty International have launched campaigns for the lift of Celaliyan's death sentence and her release.
Recently Ahmed Shaheed the special reporter on the situation of human rights in the Islamic Republic of Iran was criticized prison conditions in Iran as "extremely poor conditions for all detainees and limited access to sanitation facilities and medical treatment".
Rojhelat.info