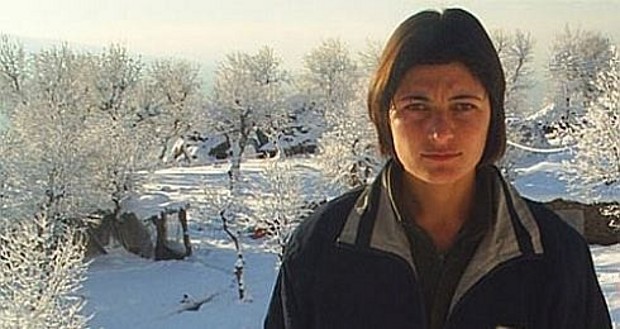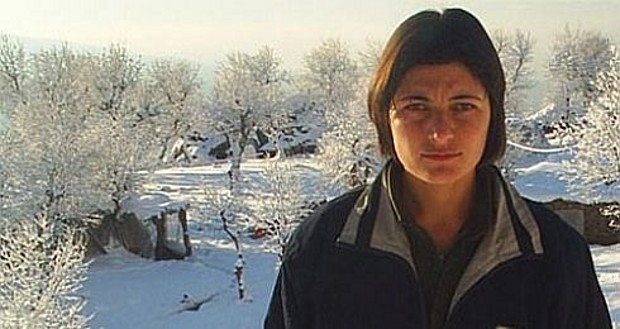 EAST KURDISTAN, KERMANSHAH ─ Zeyneb Celaliyan (Zeynab Jalaliyan), the political prisoner of the women's ward in Kermanshah's Diesel Abad prison has been denied medical treatment and furlough, and she is in critical health condition.
According to the report of Human Rights Activists News Agency in Iran (HRANA), she has been suffering from vision problems for a long time and recently she is not able to see any more.
Celaliyan's relative said to HRANA: "Her family went to visit her in the prison last Wednesday but the authorities did not allow and they could not visit her. Her brother had got the permission of the court but the prison authorities did not accept it. She was already suffering from bowel diseases and has been suffering from vision problems since two years ago. The authorities paid no attention and she cannot see any more. They do not provide her with medical treatment and they do not let us do that. They just let her become blind."
Zeyneb Celaliyan (Zeynab Jalaliyan) was arrested in July 2007 in the Kurdish city of Kermanshah. She was then transferred to the detention center of the Intelligence Ministry. Revolution court in Kermanshah conducted a brief trial, without due diligence and proper legal representation, lasting only a few minutes. Based on her alleged membership of PJAK (Free Life Party of Kurdistan), she was accused of fighting God (mohareb) and was given the death penalty. She was ill, due to prison conditions and torture. She did not have any lawyer to defend her.
In an interview in International Campaign for Human Rights in Iran published on July 1, 2010, Iranian lawyer Khalil Bahramian talks about him being refused to visit Ms Celaliyan in prison.
In 2010, after being incarcerated into section 209 of the Evin prison for five months, and after a meeting with Tehran Public Prosecutor, Celaliyan was transferred back to Kermanshah prison.
According to the Committee of Human Rights Reporters, Celaliyan's lawyer, Dr. Mohamad Sharif declared in December 2011: "After a long period of follow-up with the judicial authorities and not being able to receive answers, the Supreme Court overturned the death sentence and changed it to life in prison". In Kermanshah prison, Zeyneb Celaliyan was verbally informed by judicial authorities that her death sentence had been commuted to imprisonment.
Celaliyan has been under pressure in the recent years and she has been on hunger strike several times.
Rojhelat.info