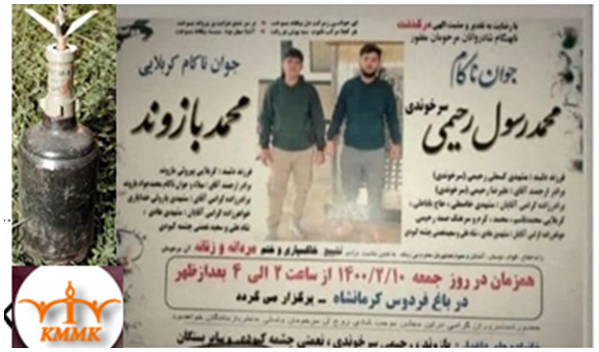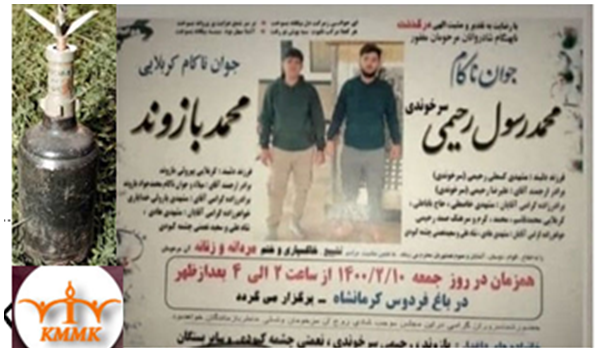 KMMK:
On Thursday, 29th April 2021, two citizens lost their lives due to a mine explosion in the Jafiabad neighborhood of Kermanshah.
The identities of these two citizens "Mohammad Bazvand" and "Mohammad Rasoul Rahimi" are from Kermashan.
According to the received reports by KMMK, these citizens were engaged in buying and selling iron scrap in that city.
It should be noted that every year in East and South Kurdistan, many people befall victim to landmines planted by the two governments of the I.R. Iran and Iraq, which were abandoned after 8 years of war and more than 30 years are still serious efforts.
No action has been taken to collect and clear the borders of Kurdistan from these mines.
Kurdistan Human Rights Association
https://www.kmmk.info/en/3068/explosion-of-landmine-killed-two-resident-of-kermashan/