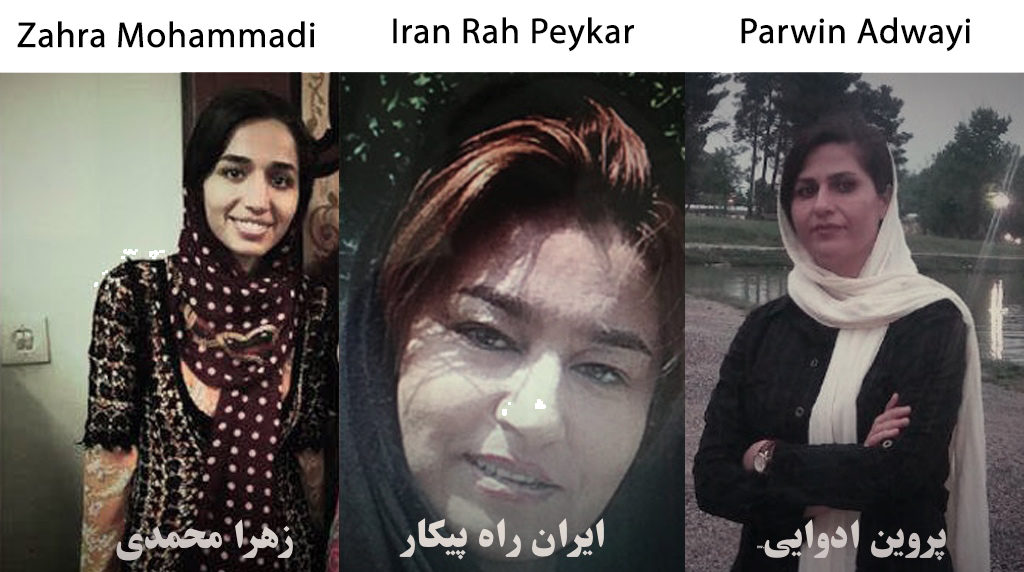 According to the report by Kurdistan's Human Rights Network, three female Kurdish activists from East Kurdistan are still under detention by intelligence agents of the Iranian regime.
'Iran Rah Peykar' is a civic activist from Meriwan. Iranian regime's intelligence agents detained Rah Peykar since 14th of May 2019 in Meriwan. She is detained in the juvenile detention center of Sine (Sanandaj) without any charges declared against her as of yet.
Ms. Rahe Peykar was under medical care prior to the detention and her family is concerned about her well being as she suffers from asthma.
Zahra Mohammadi, a member of Cultural-Social Forum of Nujin and another civic activist from Sine was also detained in her home by the intelligence forces of the regime since 23rd of May 2019. Zahra has been detained without any charges brought against her and she has been deprived of visiting her family members. Zahra is taken to the intelligence detention center of Sine for multiple times a week for interrogation. Zahra's family claimed that the interrogators pressure her to falsely confess.
Parwin Adwayi, a civic activist on women and children rights from Meriwa has been detained after regime's intelligence stormed her house in Sine on 27th of July 2019. Ever since Parwin is being interrogated by the intelligence service of Sine.
The most recent case of Parwin prior to her detention was related to a sexual child abuse case from a surrounding village.
Ms. Adwayi notified her family in a phone call that she could be released from detention with $120,000 bail.