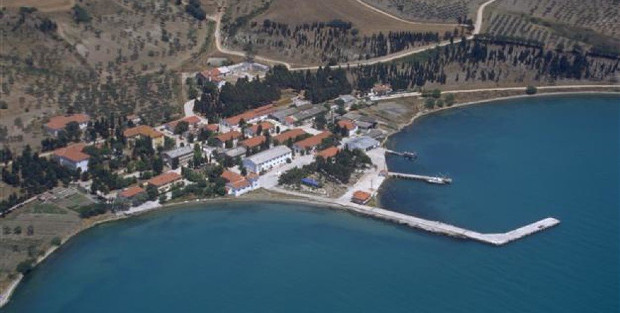 As the isolation imposed upon Kurdish People's Leader Abdullah Öcalan deepens, Öcalan's lawyer and HDP Istanbul Province Co-chair Lawyer Cengiz Çiçek said calling Öcalan's situation as "under isolation" is not enough to define the current practice anymore. Çiçek pointed out that HDP and democratic institutions have to self-criticize regarding the practice against Öcalan and stressed that any and all political analyses and acts would be lacking if they don't take Öcalan into account.
Lawyer Cengiz Çiçek spoke to the ANF on Öcalan's situation surpassing an isolation.
"THE STATE DOESN'T RECOGNIZE ANY MORALS OR VALUES IN IMRALI"
Çiçek said that looking at Öcalan's 18 year long Imralı story since 1999, it is apparent that the state has never put their own laws into practice and stated that even though it is more often on the agenda now, the isolation has been in place since the beginning and immoral practices continue. Çiçek said he has witnessed this as a lawyer who visited the Imrali island often ad added: "What has been suspended in Imrali isn't just moral and humane values, what has been suspended in Imrali is the 'rule of law' system that the Turkish state boasts of often." Çiçek also pointed out that the logic that built the absolute isolation imposed upon Öcalan is a continuation of the logic that built the isolation during the process of 1999.
"THERE IS A GREAT WAR IN IMRALI BETWEEN TWO POLITICAL STANCES"
Çiçek stated that there has always been isolation in Imrali, but the degree varies and that it doesn't mean that legal rights were recognized and there was no isolation imposed just because Öcalan was permitted to meet with his lawyers occasionally in the past. Çiçek said Öcalan being deprived of the rights of communication, family visits and having 3 visitors constitutes isolation and stressed that there is a great war in the Imrali island prison.
Çiçek said they witnessed the great war between two political stances in Imrali and continued: "Öcalan's stance has never surrendered, but the state always continued its attacks on Öcalan. The last year has actually been just an increase in magnitude for the state."
"WE CONSIDER ÖCALAN AND THE PRISONERS ACCOMPANYING HIM 'MISSING'"
Çiçek also stressed that the attacks on and the isolation imposed upon Öcalan isn't just isolation in their opinion and said: "Calling the practice against Mr. Öcalan an 'isolation' in the Imrali context is unfitting and light at this point. Right now, Mr. Öcalan and his three comrades with him are missing. Let us put this very clearly: For one year now, four prisoners are missing in an island dungeon the state calls a prison. They have no contact with the outside world whatsoever, nobody can get a hold of them. In the middle of the Marmara Sea, they are facing practices giving Guantanamo a run for its money."
Çiçek stressed that the prisoners and convicts are missing in a state prison today and that it is a very serious issue. Çiçek said as his lawyers, they consider Öcalan to be missing at this point, and added: "Isolation may be used as a concept for a restriction of certain rights. But there is no restriction on any rights now, there is a full hinderance on all rights and Mr. Öcalan is missing."
"CURRENT PRACTICE PHYSICALLY NOT SUSTAINABLE EITHER"
Çiçek said the Kurdish People's Leader Abdullah Öcalan is being held in the unhealthy conditions of the Imrali island and, pointing out Öcalan's age, continued: "Mr. Öcalan was born on 1949. He is 68 years old. Combined with the strict conditions of isolation, Öcalan's situation is no longer sustainable healthwise either." Çiçek said nobody can expect Öcalan to live a healthy life from this point onwards and added: "Scientifically, expecting a man to continue his life under 18 years of isolation and physically keep his health will be quite apolitical and careless."
"ANY POLITICAL ANALYSIS INDEPENDENT OF IMRALI WILL BE LACKING"
Çiçek pointed out that there is no mechanism to question or get answers from regarding the current Imrali system and stated that even the lawyers themselves didn't know if the people in there were alive or not. Çiçek pointed out that the Kurdish People's Leader Abdullah Öcalan is the main target of state attacks and added that the state attacks always first appear in Imrali. Çiçek said: "As the state considers Imrali the main target and starts attacking from there first, we should start the resistance from Imrali first." Çiçek said that any and all political analyses not taking Imrali into account will be lacking and insufficient and added that it is not just a matter of the sacred individual, but that the state considers the first point of attack to always be Mr. Öcalan.
"WE HAVE TO SELF-CRITICIZE REGARDING THE ISOLATION"
Çiçek said as the institutions engaged in current politics, they need to self-criticize. Çiçek concluded his words with: "Today, the political prisoner system is not just implemented in land prisons in Turkey. We as the HDP must take this into our agenda. Political prisoners are not just in Kandıra, Amed or Bolu prisons. This country also has the reality of the Imrali prison. So, a logic that takes the land prisons on the agenda and thinks it sufficient to talk about the political prisoners there will have taken a lacking photograph of the state's fight with the political prisons in Turkey."
Firat News Agency ─ ANF