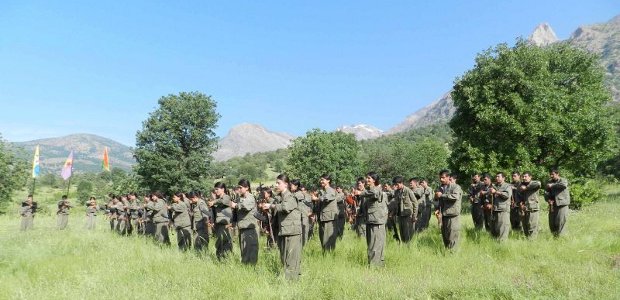 Media affiliated with the Iranian government reported: "On 27th of May clashes broke out between PJAK and Iranian forces in Ûrmiye which resulted in casualty of two Border Regiment troops were and injury of seven others. The bodies of those killed during the conflict were buried at Ûrmiye in a funeral ceremony on 28th of May". The ceremony was accompanied by security measures.
The Ûrmiye's Police Commander confirmed the casualties. In the reported conflict the Constabulary commander Major Mohammad Reza Firuzi as well as Second Warrant Officer Mohammad Reza Farahi were killed in action. Three out of the seven injured in the incident, were military officers which government linked news agencies have announced their names.
The Free Life Party of Kurdistan, PJAK has neither confirmed nor denied the allegations of Iranian government on the incident. The reported clashes occurred a few days after three HPG (People's Defense Forces) guerrillas martyred in the Ûrmiye in an ambush set by Iranian Guards.
HPG reported that on 23th of May three HPG members lost their lives in an Ambush attack by Iranian Guards at a village around Ûrmiye. The martyred guerrillas were from Wan, northern Kurdistan (Bakur).
Rojhelat.info