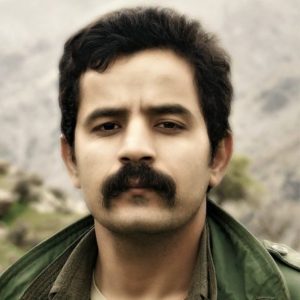 The basic objective of PJAK's statement on Iranian presidential elections is to elaborate why society requires to be self-aware, capable of understanding the current sensitive situation and accordingly adopt decisions in socio-political fields instead of either boycotting the elections or participate in elections peremptorily.
Here is a segment from Freedom TV's interview with Maziyar Karên, member of The Free Life Party of Kurdistan (PJAK) assembly. Maziyar commented on the recent statement of PJAK which is in regards to upcoming presidential and local elections.
Karên emphasized: "The strategic importance of recent statement by PJAK is that for the first time the needs and demands of all communities in Iran are taken into account without haste and at the same time tried to recognize the importance of current situation to society, as well as government forces involved in elections."
He Added: "With the internal and external problems which the Islamic Republic of Iran is facing, and with the lack of rationality and plan to deal with obstacles, the dysfunctionality of the government has been proven to the society. The rulers are no longer able to put a barrier between spontaneous and voluntary members of society by creating a military and security atmosphere.
In another segment of the interview between Freedom TV and Karên, he stated that: "Society must strive to make itself recognized and confront the authoritarian and self-centered government through political views in practical, and ontological methods. Such an approach is crucial to shape a new tone between Iranian communities and government. The government requires to retreat from its invasive politics and restore the atmosphere by respecting political views of society so that it can draw its strategic future.
It is worth noting that in the recently released strategic statement, PJAK attempted to monitor the situation with an independent approach, a detailed view and without haste to shape the third front and go beyond the traditional two fronts of Fundamentalists vs Reformers. In the coming days, PJAK plans to announce the democratic demands of Kurdish nation and other communities in Iran and declare its final position on the presence and ways of public participation of people.
Rojhelat.info