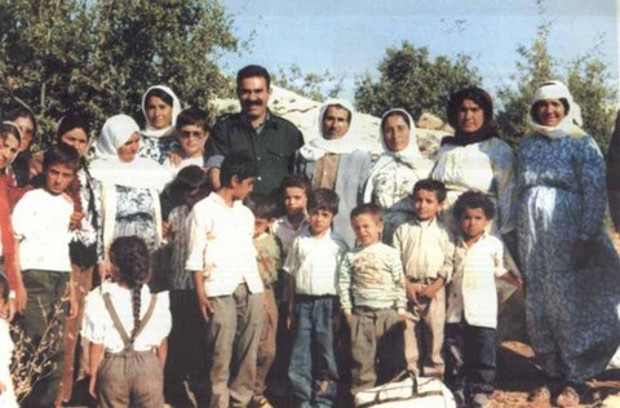 JINHA, KOBANÊ ─ Women, who welcomed the Leader Abdullah Öcalan with open arms on July 1, 1979 when he passed to Rojava Kurdistan before the military coup of 12 September 1980, describe him. One of these women Emîra Eluş stated that Abdullah Öcalan always read books and she said, "He loved the children. Sometimes, he played football with children on Miştenur Hill. He also attached great importance to women and he tried to bring women forward."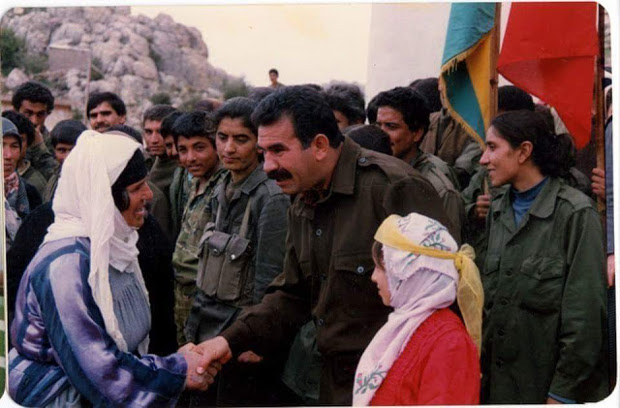 The PKK declared its foundation in 1978; it foresaw the possibility of the military coup by reading the real political situation in Turkey and North Kurdistan. It sent its staff to Lebanese Bekaa Valley in order to protect them from the harm of a possible military dictatorship. The PKK Leader Abdullah Öcalan went to Rojava on July 1, 1979. Abdullah Öcalan first went to Kobanê's Kazikan village. Women, who welcomed Abdullah Öcalan with open arms, told these days to JINHA agency.
One of these women Emîra Eluş told us these days by using the words, "The Leader (Abdullah Öcalan) came to our home with one of his friends named Ethem. They told us their arduous journey by saying, We were in a narrow pipe, and we would die if we couldn't get out there. Everyone in the village respected him. We knew he was a great person; however, we didn't know he was a leader. Women couldn't go near or sit next to men. So we saw him from far away.
He always read books when he was here. He loved the children. Sometimes, he played football with children on Miştenur Hill. He also attached great importance to women and he tried to bring women forward. After a while, he came to home with a group of friends. There was a woman named Fatma in the group. They stayed here. Mostly, they didn't eat anything. They had toothache; however, they didn't see a doctor. They never got in a car. They said, We'll do our job with motorcycle. Their goal was to liberate Kurdistan."
Emîra expressed that then; Abdullah Öcalan went to Damascus the capital of Syria. She said, "I went to Syria and I saw him there. He told me, Kurdish men are too impatient. I replied him by saying, Our Leader, we, all women, are in prison. In response to this, he said, Get rid of this soil over you. Save yourselves from captivity. Many times, I was amazed at the ideas of Leader APO. He was sitting in one room; however, he knew what was going on in the other rooms. He was foresaw everything. I wish I see him in Kurdistan again. I am sending my warm greetings from here to Imrali prison."
Leader Abdullah Öcalan stayed in the Elpelûrê village for a while, too. He stayed at the home of Şemsê Mihemed in the village. Şemsê said, "We didn't know who he was when he came to our home. We understood he was an unusual person. My son Ciwan was just born that time. Abdullah Öcalan took him on his lap and rocked the cradle many times. My brother-in law and Abdullah Öcalan were always together. He read books everywhere. Leader APO spent time with the young people and he liked them. I just want to see him in Kurdistan again."
Source: JINHA (WOMAN NEWS AGENCY)