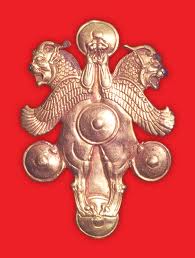 Turkish Police in the Farqîn district of Amed (Diyarbakir) and Gever district of Colemêrg have killed 4 civilians using hand grenades and grenade launchers.
While Special Forces units are throwing hand grenades into civilian neighbourhoods, armoured vehicles are targeting civilians from within the neighbourhoods. As a result of these attacks, 20 year old Dogan DOGMA and 18 year old Çetin DARA have been killed in Colemêrg, and 22 year old Muslum TAYAR has been killed in Farqîn. A civilian whose ID is yet to be verified was killed during the attack and taken to Colemêrg State Hospital.
The AKP government and the Turkish army has been declaring curfews in the cities and towns of Kurdistan for months now, and since the general elections of June 7, they have murdered a total of 250 people. They have arrested 56 Kurdish elected co-mayors, of which 26 have been imprisoned. Thousands of HDP (Peoples' Democratic Party) activists have also been imprisoned. While all of these were conducted in order to win the re-election on the 1st of November, in the immediate aftermath of the election the AKP government declared a curfew in Farqîn for the 6th time, killing one person and injuring many others. The same thing is being implemented in Gever and other Kurdish towns.
All phone lines and internet connections have been cut in the town. Soldiers are entering the town in military grade armoured vehicles.
The people of Gever are protesting against the entrance of Special Forces units into the Republic Neighbourhood in Gever with armoured vehicles and armoured diggers.
Martial law is being implemented in Farqîn where a curfew has been declared for the 6th time in recent months. In Farqîn, where all telecommunication cables have been cut, it has been reported that helicopters in the air and armoured vehicles in the streets are preparing for an attack. According to local sources many more police and army personnel have been dispatched to the town.
Intense bombardment by Turkish military against guerrilla areas
People's Defense Forces Press Office (HPG-BIM) reported that Turkish jets have bombed Zap, Dola Şehîd Harun, Ava Şîn, Garê and Metîna areas of guerrilla on November 2nd and 3th. HPG also reported bombardments by Turkish troops deployed at the border of guerrilla zones in southern Kurdistan territory (north Iraq). Intense reconnaissance activities of Turkish aircraft over Gabar area of Botan region continue for the past five days.
The attacks against the Kurdish people in the immediate aftermath of the election victory of the AKP — marred with suppression and fraud — just shows that they are hoping to escalate the conflict.
We call upon the global public and the allies of the Turkish state to take a stand against the AKP. The AKP government, who is murdering people in front of the eyes of the world, must be isolated from the international community.
Kurdistan National Congress ─ KNK