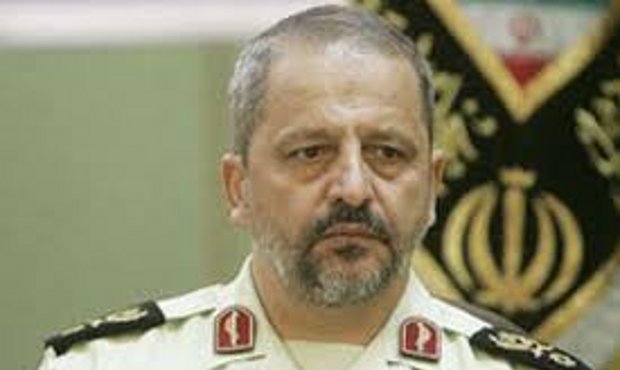 NEWSDESK, — The Iranian chief of police apologized to Kurdish women for the event in which a male suspect was dressed like a woman and paraded down the street of Meriwan city.
The event sparked a wave of protests by Kurdish women. A campaign was launched by Kurdish male activists in which they dressed like women. Such a campaign made the chief of police to apologize to Kurdish women.
According to the Mehr report, Ismail Ahmadi Moghaddam, the Iranian chief of police answered questions of reporters about the election as well as moral security plans. He also apologized to Kurdish women for insulting them in the city of Meriwan.
A Kurdish student asked the chief of police forces about dressing a male suspect like a woman. "They [police]", he replied, "were not dressing these plug-uglies with woman dress; they just put breeches on his head that we interfered with violator officers. However once again I apologize to all Kurdistan's women."
Meriwan Court sentenced three Kurdish citizens to be dressed like woman and paraded down the streets. One of these sentences was carried out on 15th April.
The Iranian police dressed one of these citizens like a woman and paraded him down the street in the city of Meriwan. The event caused an outrage among the Kurdish people and many activists exchanged clothing to protest the insult on the Kurdish women.