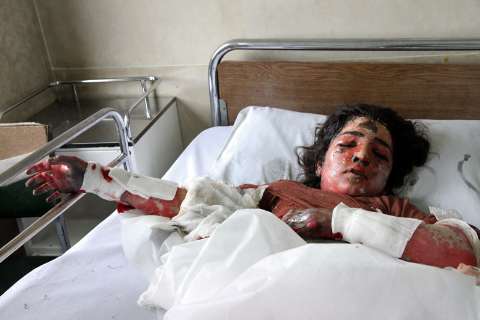 XANE, — 36 Female children of class four in primary school were burnt when fire sparked in a school in Shinawe village in Xane city and they were hospitalized consequently.
Fire sparked in a classroom when an out-of-date oil heater burst into flame leading to burning of 36 female teenagers. The children were taken to Saint Hussein hospital in Xane city.
The families of the minors have gathered in front of the hospital to protest against the ill service and the use of out-of-date heaters used in the schools.
Heath conditions of 12 of the burnt children are reported critical. The eye witnesses said after the fire doors of the classroom were shut from the teachers and the students preventing escape, adding it led to more injuries.
Resul Xezri Kurdish MP from Serdesht and Xane in the Iranian Parliament has criticized the affiliated officials urging the Minister of Education to present a response to such a failure in the educational service.