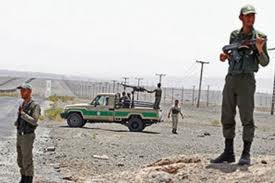 NEWSDESK, — A civilian Kurd was shot by the Iranian security forces on Mehabad-Xane road and killed on the spot, local sources said, adding no reason for the gunshot is given.
Ibrahim Cihanara 50 years-old from Hengabad village of Xane city was killed when the security forces fired on him on Serimeydan square.
The Iranian security forces do regularly shoot and kill Kurdish workers who trade goods in the black markets across the Kurdish cities. Dozens of workers are killed and hundreds wounded each year.
No evidence has been presented showing that Mr. Cihanara was involved in goods trading.