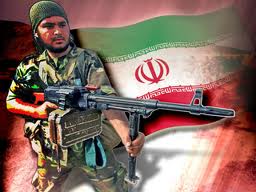 KAMYARAN, — Two civilian Kurds were wounded when the Iranian security forces opened fire on their vehicle in Kamyaran, local sources said.
Security forces opened fire on a civilian vehicle on Thursday night at around 22:00 with local time which burnt into flame wounding two civilians seriously.
Serkewt Perwizi and Fwad Ibrahimi who were in the vehicle were both seriously wounded by the flame. They were taken to hospital in Kamyaran city.
No reason for the shooting is being reported yet but there is widespread shooting of workers who ferry good across the borders by the security forces.