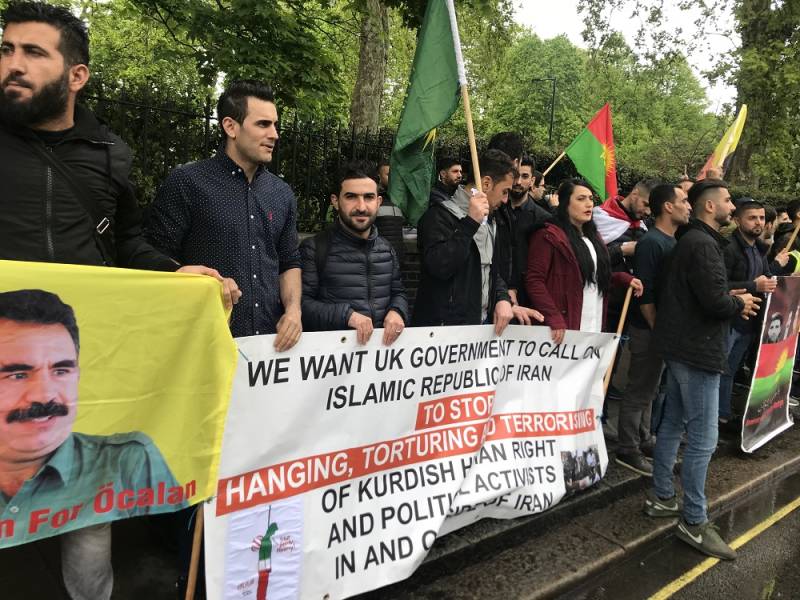 Britain's Kurds led by PJAK movement in the United Kingdom participated in a protest in front of the Iranian embassy in London to condemn the hanging execution of Kurdish activists.
On 9th of May the 9th anniversary for the event, the demonstrators condemned the execution of Kurdish activists:
– Shirin Alam Hooli
– Farzad Kamangar
– Farhad Wakilian
-Ali Heidarian

as well as the Persian activist: Mehdi Islamian.
The demonstrators chanted the slogans in Kurdish and English and condemned the Iranian policies against political and social activists. Furthermore, the participants declared their support for political prisoners who are currently imprisoned by the Iranian regime.
Lastly, the statements of PJAK movement, KODAR, and Union of Kurdish Students were read out. The statements emphasized on carrying on the path of the martyrs until freedom is achieved.