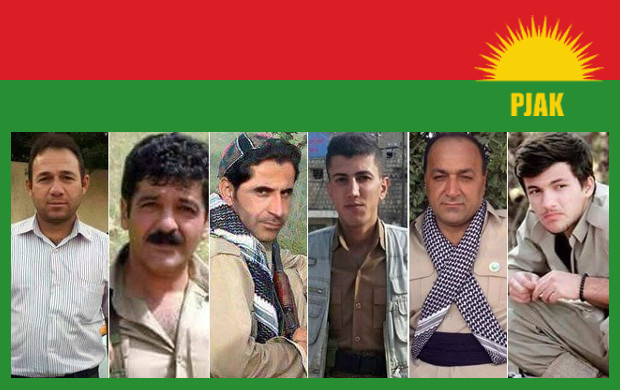 The wave of violence and terror in the Middle East and particularly in Kurdistan, to suppress, to put pressure on the will of the people and their freedom in the region, especially the pressure is increased in all parts of Kurdistan. Wave of terror that engulfed the region, a danger alarm for all freedom seekers of the region and the world. Governments that support terror and violence in the region, fear the legitimate and democratic struggle of the Kurds. And in this regard journalists, politicians, human rights activists, political activists and Guerrillas as well as Peshmerga fighters, have been the target of these terrorist attacks.
Tuesday night cowardly attack on December 20, 2016, the headquarters of Democratic Party of Kurdistan (KDP-Iran) were targeted and as a result of two explosions, unfortunately, 6 Peshmerga and an Asayish member were martyred and several injured. We condemn this terrorist act, our sympathy is with families of martyrs and the Democratic Party of Kurdistan and wish the injured quick recovery.
This act of terror happens while all parties in East Kurdistan (Rojhelat) in various stages have become target of terrorist attacks by the Islamic Republic of Iran, through terror they are trying to prevent the struggle of the Kurdish people, therefore we condemn these acts of terror and we raise the struggle and urge for national unity.
Free Life Party of Kurdistan ─ PJAK
Rojhelat.info