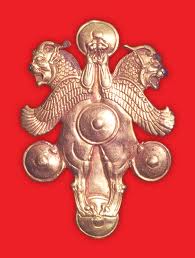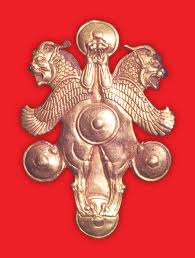 THIS IS NOT SYRIA THIS IS TURKEY- Your friend in the west!
There is a massacre taking place in Cizre, Silopi, Sur, Nusaybin and Dargecit. 
The attacks that began during the 7th June elections and intensified with the Suruc attacks (on 22 July, killing 32 people) and the Ankara attacks (on 10 October, killing 102 people) have now extended to society as a whole. Since 16th August, state enforced curfews in seven Kurdish cities and 17 Kurdish towns where a total of 1.3 million people live have stifled the people's ability to maintain an everyday existence. Turkish state forces have conducted massacres in these towns and cities killing tens of civilians every day.
The desire and demand of the Kurdish people to have more freedom and democratic rights has led the AKP government to brutally suppress the people. Turkish Security Forces have deployed 10,000 personnel to Cizre and Silopi to carry out this war. The Turkish President and Prime Minister are making outrageous statements, claiming they will "bury everyone in the trenches". Hundreds of tanks, artillery, military grade vehicles and helicopters are being employed in these attacks. Precisely the same scenes that the world can see in Syria and Iraq are being witnessed in the Kurdistan region of Turkey. The Turkish Army and Turkish government has initiated an all-out war against its very own Kurdish population. At the same time, it is conducting air bombardment of Kurdish fighters in Iraq on a daily basis. Tens of civilians have been killed as a result of this campaign. Despite these actions blatantly breaking international law and amounting to war crimes, Turkey is not facing any criticisms. Besides these actions, the Turkish state is attacking Kurdish elected officials by prosecuting them, relieving elected mayors of their duties and imprisoning journalists.
In short, everyone who is opposing the war is either being killed, imprisoned or forced to flee. Since August, 300,000 Kurds have been forced to flee from their homes. The Turkish state is resuming its age-old policy of killing Kurds and emptying Kurdistan of its population while labelling those who resist this policy as terrorists or traitors.
Curfews and the murder of women and children
As a result of the curfews, until now a total of 174 civilians have been killed by state forces, of which 35 were women and 54 were children. Currently in the region education has stopped, teachers have been evacuated, schools and hospitals are being used as military headquarters, student residences are being burnt down, civilians wishing to obtain basic goods are being shot at, people are being forced to flee from their homes and patients are being prevented from using the health services.
The Kurdish population affected by these measures is increasing. As of 15th August, curfews have been declared a total of 32 times in 8 districts of Diyarbakir, a total of 9 times in 3 districts of Mardin, a total of 7 times in 2 districts of Sirnak, a total of 4 times in a district of Hakkari, and once in Mus/Varto, Batman/Sason, and Elazig/Aricak. This has directly affected more than 1.3 million people and continues to affect the rest of Kurdistan.
All of these incidents clearly show that this is not an ordinary operation but a war. The fact that military deployment in the area is intensifying only shows us that this war will continue to grow.
What do the Kurds want?
The reason for the increased violence is that the Kurds have been asking for democratic self-rule which is not accepted by the Turkish state. If one recognises that in the last election (s) in June 2015, 93% of population in Cizire, 88% in Silopi, 76% in Sur, 71% in Amed (Diyarbakir), 88% in Silvan, 84% in Sirnak, 82% in Beytulsebap, 88.5% in Uludere, 86% in Derik, 91% in Varto (where the AKP received only 3%), Bulanik 86%, in Erzurum region 86% Karayazi, 80% in Karacoban, 78% in Tekman, and 90% of population in Nusaybin supported HDP-DTK-DBP's political strategy of "autonomy / self-governance".
It is quite clear that the state is unable to tolerate the Kurdish people's desire for self-governance to be constitutionally recognised and has therefore decided to brutally suppress these demands.
It must be stated that in modern times, the desire of the Turkish state and the AKP government to remodel the Turkish nation by committing a Kurdish cultural genocide is a dangerous fantasy. The correct and viable policy should be to develop the universally accepted policy of local autonomous democratic structures. There is virtually no country left in the world that supports the mentality and policies of the Turkish state and the AKP government. The countries in the Middle East that maintain a similar divisive mentality are being dissolved one by one.
The basic right to life, which must be preserved under all conditions, is being infringed on a daily basis and tens of civilians are paying a heavy price everyday.
The law is being flagrantly disregarded in Turkey. A lawless dirty war is being waged. Turkey is thus in open violation of all the human rights agreements that it has signed up to at both the UN and the Council of Europe.
The Turkish regime is totally out of order and the authorities utterly fail to conduct effective investigations into serious violations.
A brutal dirty war without rules is under way. Turkey is clearly in open violation of the basic principles of human rights that it has undertaken to uphold. The situation is extremely serious and rapidly escalating out of control.
VIDEO:
Kurdistan National Congress
30.12.2015