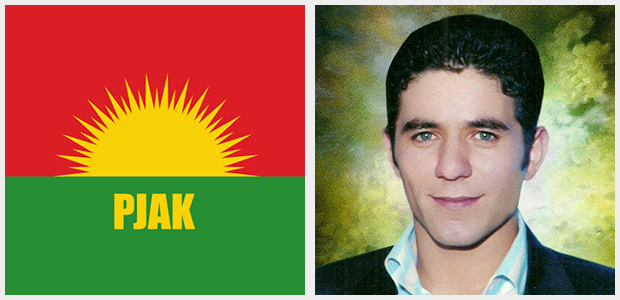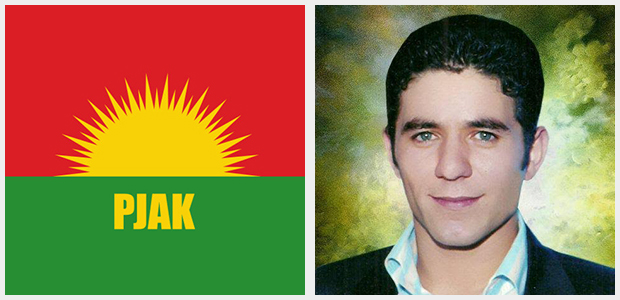 Iranian regime by executing another Kurdish political prisoner Bêhrûz Alxanî (Behruz Alkhani) forcing Kurdish nation to take a different decision.
Executive council of PJAK in their statement pointed out that:
Rouhani's government must abandon its filthy and wrong politics in Kurdistan.
Statement of PJAK continues that we remember the memory of Bêhrûz Alxanî who was courageously resisted against the oppression of the Iranian regime, we also offer our condolences to his family and Kurdish nation. We condemn this brutality of Iranian regime against Kurdish nation. In the current situation these politics of the Iranian regime will only lead to the destruction of the regime itself.
Foreign agreement and sacrificing Kurds
While dealing with the USA and foreign governments, it is obvious that the result of those agreement is sacrificing Kurdish nation. For the sake of their internal problems they're dealing Kurdish nation. If Iranian regime daily without any fear executing tens of this nation's children, these executions and inhuman attacks are the result of this regime's recent agreement against our nation. The Iranian regime with these executions forcing Kurdish people to take different decisions. The Rouhani's government's policies are exactly the same policies Erdogan imposing against Kurdish nation that led our nation to take the decision of struggle against Erdogan's oppression.
Violation of all human moral boundaries
Execution of Bêhrûz Alxanî's is not acceptable and will not be tolerated, as he was paralyzed because of tortures in prison over the years. The law of any state will not allowed to do what they did to him, but the regime of Iran violated all of moral and human boundaries. They feared the most from the Kurd that crippled by their brutality. This regime will not tolerate living with Kurdish nation. They attack our people in prison, streets and everywhere.
Confronting the Iranian regime genocide
Kurdish youth across Iran should not be silence and should be taking patriotic position. This regime must change their evil policies or will pay for their actions.
It is time to struggle
Execution of Sirwan, Behruz and many more of our youth by the regime have only one aim which is making fear among our nation. At the current historical stage that our nation is facing the challenge in all parts of Kurdistan and wants to determine their fate, our youth must not take any step back in there righteous struggle for freedom, instead they should improve their struggle and do not accept the occupation and oppression . Today Kurdish people in South and West Kurdistan became a human shields against ISIS (daesh). In Turkey our people made a self-autonomous system against brutality of AK party of Erdogan. We call upon the Iranian regime to not make Kurdish Nation angry for some of its dirty goals. Kurdish nation in this historical stage have such a power to determine their own fate and destiny.
Call for fighting against fascism
Iranian regime actions will not be left unanswered by the Kurdish nation's freedom movement under any circumstances.
We invite our people and especially the youth to fight, resistance and protect the dignity of our martyrs. Once again we condemn Rouhani's government fascist and racist policies against the Kurdish nation in Iran.
Free Life Party of Kurdistan – PJAK
Aug 26 / 2015

Rojhelat.info