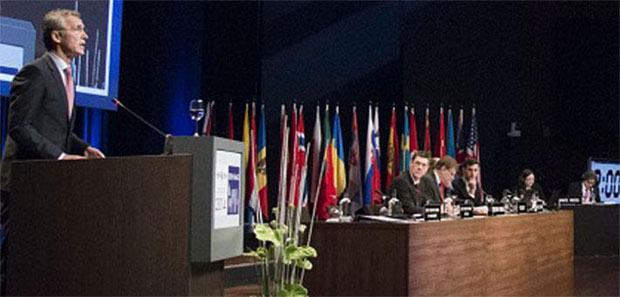 An Austrian Member of Parliament Peter Pilz has said in the meeting of NATO (North Atlantic Treaty Organization) that should PKK (Kurdistan Workers' Party) will be removed from the terrorist group.
The MPs which are composed from the member states of NATO was held the sixtieth meeting in The Hague of Holland this year.
The ROJ NEWS Reporter states, in this meeting Peter Pilz had speech over the Kurds and PKK, further more he referred that how the Kurdish struggled against ISIS and he suggested that:
The Kurdish region in Turkey, Iran and Syria should have own autonomy.
The South Kurdistan should get independent.
The relationship with PKK should be normal and remove from the terrorist group. How the good opportunity was given to Palestinian liberation same opportunity must be given to PKK and the relationship with them to be taken in consideration.
ROJ NEWS reporter stated, that the Austrian MP Peter Pilz asked Austrian and European Union to have dialog with PKK without any obstruct by Turkey.
Peter Pilz said: "I saw Abdullah Öcalan some years ago in Damascus. I believe that PKK as much as Palestinian liberation attempt to obtain peaceful in Middle East."
Source: ROJ News Agency
Translated by Rojhelat.info