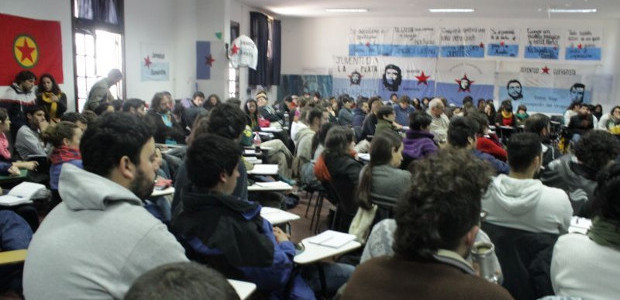 Che Guevara Youth Movement of Latin America launched a signature campaign for freedom of Kurdish national leader Abdullah Ocalan.
The Argentines branch of Che Youth Movement decided to launch a campaign for freedom of Ocalan in their 8th congress that was held few days ago.
In a statement issued after their congress they stated: "we follow the struggle of our comrades of the PKK, the Kurdistan Workers Party" and also stressed that they will collect signatures for Ocalan and the Kurdish political prisoners in Turkey.
Their goal is to collect 2 million signatures in Latin America. "We extend this campaign all over Argentina with the slogans of Freedom for Ocalan, Peace in Middle East and revolution and socialism all over the world," they stressed.
They have also decided to send a delegation to meet Kurdish guerrillas of the PKK. Additionally, they noted that they are proud of the struggles launched by the Kurdish people in Rojava (Western Kurdistan – Syria).
Rojhelat.info
Photos: Firat News Agency