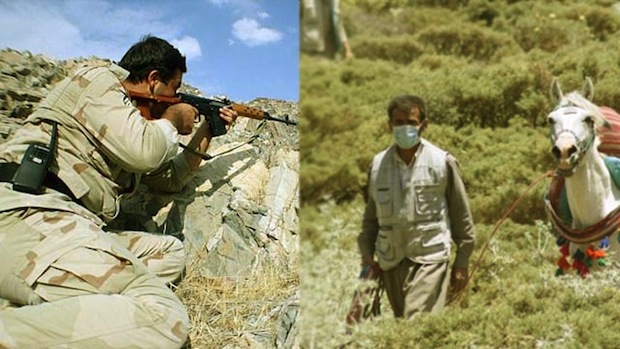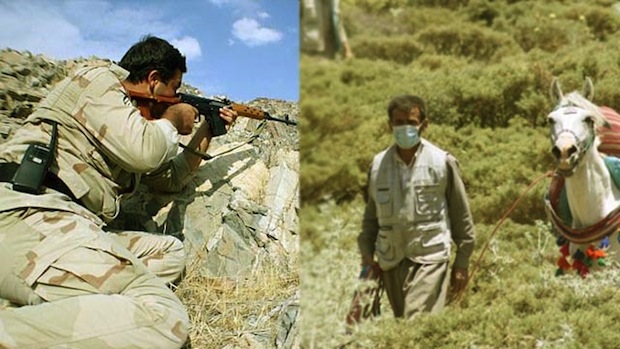 NEWROZ TV — A Kurdish civilian from the city of Bane that was shot and injured by Iranian security forces has died of his wounds. According to the local sources, he died on February 22 in the city of Bane in eastern Kurdistan.
Around three weeks ago, Iranian security forces shot at Sei´d Solemani, a resident of village, Gewredar a Kurdish civilian in suspicion of carrying smuggled goods. He severely injured and efforts by doctors of the Hospital of Bane in saving his life were ineffective.
On the other hand, according to the local sources, last week Iranian security forces in the valley of Zertke around the city of Serdesht ambushed a group of Kolbers (people who carry goods across the border on their back), seized their goods and threw at least 47 horses and mules of this group from top of a hill.
In addition, several weeks ago, the brutal massacres of tens of horses of Kurds in the city of Bane by Iranian security forces brought a wave of condemnations from people, even the Bane´s representative in Iranian parliament officially discussed this subject in Iranian parliament.
In recent years, Iranian security forces has been following the policy of starvation of Kurds, has stepped up their attacks and also extrajudicial killings of innocent Kurds have increased especially in the border areas of eastern Kurdistan where the main sources of living income of many Kurds located.
NEWROZ TV