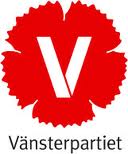 STOCKHOLM, Sweden, — Yekbun Alp and Jwakin Medein members of Committee of International Relation of Sweden Left Party joined in the indefinite hunger strike launched on 12 September by the Kurdish prisoners of PKK and PAJK held in Turkey and North Kurdistan's prisons.
Yakbun Alp and Jwakin Medein organised a press conference representing Swedish Left Party (Uppsala) announcing they would join the hunger strike launched by the PKK and PAJK prisoners.
The PKK and PAJK prisoners launched a hunger strike on 12 September demanding education in mother tongue and in defence trials; respect to Kurdish people's democratic rights, and freedom for the Kurdish national leader Abdullah Ocalan.
The announcement made by the members of Swedish Left Party in the press conference, outlines that 9,000 Kurdish politicians and political activists are imprisoned in Turkey for groundless accusations.
"Education in the mother tongue," reads the statement and continues; "is fundamental and nonnegotiable right. This is the most legitimate thing. The rights of the Kurdish people should be recognised and those people who are arrested in the KCK case should be released."
It should be noted that Amine Kakebawe a Swedish MP had recently proposed a submission to the Swedish Parliament in relation to the Kurdish political prisoners in Turkey and North Kurdistan which became the matter of discussion in the Parliament.