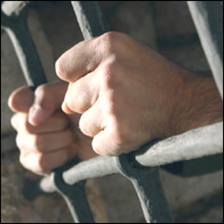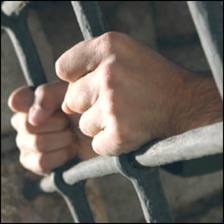 REPORT, — As a totalitarian regime bent on denying the civil liberties, the Iranian regime has from its outset persisted on suppression of the libertarian people and uprooting of the paradigm seeking a free life. It has always replied any endeavour to break the chains by inhumane reactions. By depicting the liberation campaigns of Iranian peoples as separatist efforts against the national security, it has overreacted to them with the utmost hostility.
Following the Islamic Revolution of 1979, more than 4500 Kurds throughout East Kurdistan were summarily executed by the direct order of Khomeyni implemented by Khalkhali (the then chief of Islamic Revolution Court). Now after thirty four years, the Iranian prisons are filled by the politicians, artists, journalists, university students, civil activists as well as libertarian individuals whose only "crime" has been the pursuit of a free and peaceful society.
Of nine international treaties on human rights, Iran is signatory to five to which it is bound to implement its contents, from legal perspective. Despite this, the Iranian regime has headed the list of those countries with high level of human rights violations. Having considered the regime's treatment of the political prisoners, it would be clear that it has no any ethical or legal bound to the Human Rights Declaration. It has even violated some articles of its own constitution. For example the article 23 of constitution holds; "Inquisition of beliefs and opinion is prohibited in Iran. No one should be prosecuted for their distinct belief."
Nonetheless, the existence of prisoners such as Ms Zeyneb Celaliyan, who is incarcerated exclusively for her political opinion standing against the backward and patriarchal mindsets accomplished by the Islamic Republic, is now sentenced to death.
The freedom of speech in Iran means either the duplication of what the regime is inculcating in the minds of people or the acclamation the state's officials conducts. In the similar way, democracy and human rights for the Islamic regime means working in a predetermined way outlined by Sharia laws. The criticism of the state is equivalent to arbitrarily arrest, detention, tortures and even execution which would be legitimated under the charges of "enmity with God", or "acting against the national security".
Furthermore, the article 32 of the constitution maintains; "no one should be arrested arbitrarily. In case of arrest, the defendant's liability should be addressed to them within 24 hours from their arrest and their files should be sent to court in order to be dealt with it as soon as possible."
The article 35 of the constitution outlines; "in all court cases, every defendant has a right to have access to lawyer. In case of poor people who do not afford paying lawyer, this is the state's duty to provide them with lawyers."
Article 38 of the constitution states; "tortures to make confession are prohibited, to force prisoners to verification, swear and confession is not legitimate and any documents obtained in this way have not credibility."
Article 39 writes; "degradation of prisoners or any form of threat is prohibited. If any case is found, it will be prosecuted." Nonetheless when the letters of the martyrs of prison such as teacher Ferzad Kemangir, Shirin Elemholi and those who are now imprisoned such as Hebibulla Gulperipur are red, it is understood that these article are just formal words of no subsistence.
These prisoners have been incarcerated without any proofs or document substantiating their alleged charges handed down on them. They had all been subjected to tortures for months. They were all cut off the world outside. They were tried in "show trial" lasting few minutes, without access to lawyers or legal representations, and sentenced to death. Without notification of their families some of those sentences had been carried out and their bodies have not been given back to their families to the present time.
Those prisoners who are currently held in the Iranian prisons have been threatened to rape to make confessions, and some of them, especially the females, have actually been sexually abused and degraded. Hundreds of prisoners have also either lost their lives or suffer from physical/psychological diseases for the tortures they were subjected to. These evidences all reflect the inhumane nature of the Iranian state.
The Islamic Republic has relentlessly endeavoured to destroy the freedom of speech and other facilitating mechanism of civil campaigns, depriving the society with any possible way of defending itself.  In this context, they have availed of prison as viable tool to tame and dishearten people shaping their character according to the interests of political authorities.
Notwithstanding, development of policies compatible with ethic and libertarian standards, promotion of the culture of respecting human right and freedom of speech in order to bring about peace and security for the Iranian societies have conspicuous significance.
In order to make possible the triumphant of democracy in Iran and East Kurdistan, hundreds of Kurdish youths have adopted the path of struggle for which they are now imprisoned and subjected to tortures and degradations.
Along with expansion of the Kurdish struggle led by PJAK (Kurdistan's Free Life Party), the pressures on the Kurdish political prisoners have also intensified. Efforts to break down the will of the Kurdish youths in the personality of these prisoners is the main goal of the Iranian regime but it has been encountered with the never-breaking will-power these detainees.
Dozens of Kurdish patriotic youths are now incarcerated in relation to PJAK. Charged on "enmity with God," or working against the "state's security" they are sentenced to death and they are at eminent risk of execution. Some of the them are as follow:
Hebibulla Gulperipur
Hebibulla Gulperipur was born in Sine city in 1984. He was arrested in 27 September 2009 when he was heading out of Mehabad toward Urmiye. He possessed with him bunch of books and publications of PJAK. He had been subjected to continuous interrogations, tortures and degradations while held in the prisons of Urmiye, Mehabad and Sine.
Referring to tortures and persecutions he suffered, Hebibulla writes in a letter; "Despite lengthy and durable interrogations, they tortured me to the point of death. I wrote and sent complaints to the legal institutions, but our voices do not even reach the prison's cell, let alone outside world."
Hebibulla was tried in Mehabad Revolution Court chaired by Judge Khodadadi in 24 February 2010 and sentenced to death for his membership in PJAK. His sentence has been substantiated and he could be executed at any time.
While incarcerated in Urmiye prison, similar to other political prisoners, Hebibulla had been thrown into solitary confinement in many occasions. He has been forced to make televised confessions and told that unless he collaborates with the regime, they will carry out his execution. He was transferred to Simnan prison in summer 2012.
Hebibulla Letifi
Hebibulla Letifi was born in Sine in 21 March 1982. He was studying industrial engineering in Ilam University.  He was arrested by intelligence units in Sine city in 22 October 2004. He was held in Sine Intelligence Service for duration of four months during which he was subjected to intensive tortures which caused him bleed from ear while his head broke. He was afterward transferred to Sine city prison.
Hebibulla was tried in 30 June 2008 in Sine Revolution Court chaired by Judge Qazi Babayi. Charged with "enmity with God", and membership of PJAK he was sentenced to death. After substantiation of the verdict by the High Court, his lawyer was informed and his execution was scheduled for 26 December 2010 which sparked widespread protestation by masses of people as well as the civil and human rights institutions across Kurdistan. This led to postponement of his execution to unknown time. Hebibulla is currently held in Sine prison and at imminent risk of execution.
Sirwan Nejewi
Sirwan Nejewi is from Serdesht. He was arrested in 4 July 2012 in Karaj city by the intelligence units and taken to Urmiye prison for durable interrogations. He was held there for a month and then transferred to Mehabad prison. He was tried by Revolution Court and sentenced to death for his affiliation with PJAK. Subsequently he was taken back to Urmiye prison. His file was sent to revision court and he is waiting for the final verdict.
Ibrahim Isapur
Ibrahim Isapur is from Serdesht city. He was arrested in 2012 by the intelligent units and sent to Urmiye prison for interrogation. Spending more than a month in a solitary confinement there, he was sent back to Mehabad prison. In a joint case with Sirwan Nejewi he was tried in Mehabad Revolution Court in 11 April 2012. Charged on working with PJAK, he was sentenced to death. He is currently held in Urmiye prison awaiting his execution.
Reza Ismaili
Reza Ismaili (Mamedi) is 34 years old from the city of Selmas. He was arrested by intelligence unites in autumn 2011. After few months of interrogations, tortures and degradations in Selmas prison, he was tried and sentenced to death on the charge of working with PJAK (Kurdistan Free Life party). He is currently held in Selmas prison and his death sentence has been sent to revision court to West Azerbaijan province.
Kurds affiliated to other political parties have also been sentenced to death. People like Zaniyar and Luqman Muradi as well as Sherko Moarefi are sentenced to death awaiting their execution.
There are political prisoners who are at critical health conditions due to the systematic tortures they have been subjected while not receiving any medical treatments for the wounds caused by tortures.
Zeyneb Celaliyan
Zeyneb Celaliyan is another prisoner who is currently detained in Dizl-abad prison of Kirmashan. She was born in 1982 in Dem Qishlaqi village of Mako city. She was arrested in 2008 on a trip from Kamiyaran to Kirmashan. She was tried in a short trial without presence of lawyer. Changed with membership in PJAK and armed activities, which she denies, she was sentenced to death.
While detained and interrogated she was subjected to severe physical and psychological tortures. Although she received heavy blows on the head under tortures from which she had bled, she received only scant medical treatment. Her body is infected seriously and her intestines have taken wounds. Her eye sights are weakened.
The prison officials have not taken her out of prison to provide her with sufficient and required treatments. That is why she risks losing eye sights. Many times she has not managed to eat due to her wounds and sufferings in the stomach.
Ms Celaliyan has been forced to make televised confessions to the "crimes" she has not committed in exchange to commute her death sentence. She has been tortured to concede to what she has not undertaken. But she has never compromised. As a result of relentless campaign of human rights institutions her sentence was commuted to life-sentence. But despite this she is at life-threatening condition.
Remezan Mihemmed
Remezan Mihemmed is another political prisoner form West Kurdistan (Syria). He was arrested in 2006 and charged with membership in PJAK. During a quarrel he had with the intelligence units while he was arrested, his hand took few wounds.
Due to sustained torture he received while detained and interrogated, his wounded has spread through his body which is being infected. He is currently at life-threatening health condition. Due to lack of responsibility of the prison's officials toward him, his wounds have not healed and spread across his body. His hands are likely to be amputated.
Behruz Alaxani
Behruz Alaxani was born in Selmas in 1984.  He was arrested in 13 January 2010 by intelligence units of Selmas. He was under interrogations for duration of 19 months. He had been subjected to physical and psychological tortures while held in Xoy and Urmiye prisons. These tortures have affected his body so badly that he sufferers from serious mental disorder and his health is not good at all.
At the initial stage of his interrogation he was charged on working with PJAK (Kurdistan Free Life Party), while latterly the killing of the public prosecutor of Xoy city was added to his file. He has rejected all these allegations. He was tried by Urmiye Court chaired by Judge Chabuk in 15 October 2011 and sentenced to death. Added to this was a 10 year prison term for the alleged carrying arm while arrested.
Behruz is allowed to have family visit once a month only with the presence of the prison officials. His health condition is serious and due to the sensitivity of his case, the prison officials have refused taking him out of detention to provide him with the required medical treatments he needs.
His verdict, however, was reviewed in the high court and along with the file Seyd Sami Huseni and Seyd Cemal Mihemmedi were commuted to life term imprisonment.
Additionally, over hundreds of political prisoners charged on working with PJAK or membership in this organisation are sentenced to long-term imprisonments.
Political Prisoners' Committee of PJAK, 27/09/2012