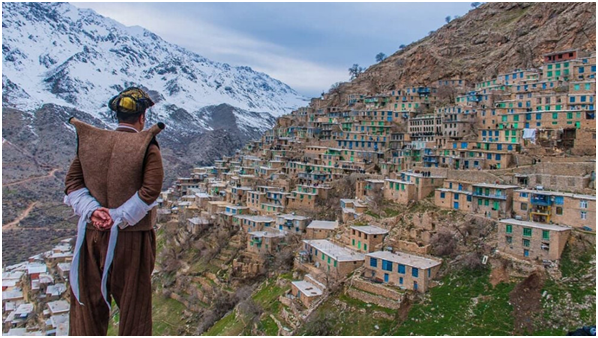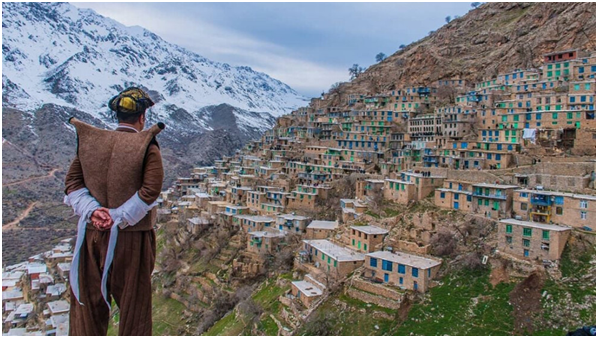 The Joint Leadership of the Kurdistan Freedom Life Party (PJAK) has announced a statement declaring the cultural aspect registration of Hewraman by UNESCO World Heritage Site is eligible valued and emphasised the necessity to preserve the identity and society of Hewraman aside from the poisonous mentality of statehood.
The statement text of PJAK Joint Chairman is as follows:
At the 44th session of the UNESCO Cultural Heritage Committee, Hewraman was nominated as a World Heritage Site and approved by the mentioned Congress. While congratulating our nation on this achievement, especially in Hewraman of Rojehellat of East Kurdistan, we consider it a great honour for our nation and society, especially in Hewraman.
The history has witnessed the social and the civilisation role of Hewraman in preserving nature, environment, language, culture, religion and beliefs of our homeland against the occupiers. Hewraman to protect its identity and existence has always stood and resisted against the occupiers. Hewraman even today, resists and also struggles against the authoritarian to preserve the identity and confront the genocide of the society. The Hewraman Community has been intertwined with nature for thousands of years, by relying on its strength and power, the Hewraman Community has managed effort its life and society and continues the necessities of its social and political life.
Although Hewraman has always been targeted of inhuman and genocide attacks, it has always strengthened the intellectual and practical independence of society by basing it on its culture and customs. The tradition of self-organisation, self-defence, and self-management in the Hewraman Community was a strong instructs that they have never been surrendered in the face of policies of destruction, genocide, and denial. Therefore, it has attracted the attention of international organisations to its civilisation, history, identity and culture.
On the other hand, it should be mentioned that a large part of the nature, culture, identity, language, society and history of Kurdistan has been usurped by the Islamic Republic of Iran and other occupier countries for the interests of their nation state. Furthermore the enemies are trying to distort the Hewraman identity, contrary from its facts. According to the description of the authoritarian nation, the centralist regime in Iran is trying to take advantage of this fact. In this background, nature, ecology, culture, society and identity of our people have been endangered and destroyed due to the monopoly policies against the development of East Kurdistan.
Therefore, the civil and political society of Kurdistan, and especially Hewraman, must act vigilantly about these policies and they must not allow that the achievements of the Kurdish people to be lost and protect their existence.
At the end, as the Joint Leadership of the Kurdistan Freedom Life Party (PJAK), we congratulate our nation on this achievement in East Kurdistan, and especially the Hewraman community.
The Kurdistan Freedom Life Party (PJAK)
29 July 2021
https://anfpersian.com/%DA%A9%D9%88%D8%B1%D8%AF%D8%B3%D8%AA%D8%A7%D9%86/pzhak-hwraman-nqsh-tarykhy-mhmy-dr-twsh-tmdn-kwrdstan-dashth-ast-59352