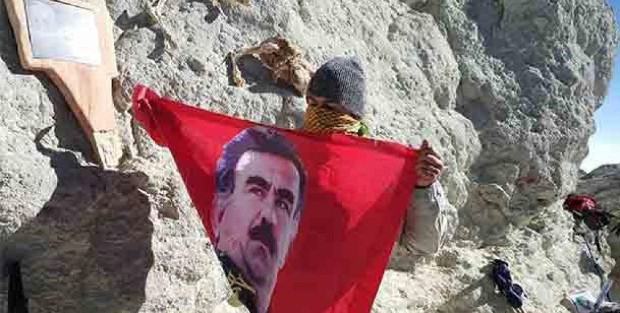 A group of youths from East Kurdistan climbed up Mount Damavand in Tehran, one of the highest mountains in Iran, and condemned the isolation imposed on Kurdish People's Leader Abdullah Öcalan by the Turkish state.
Unfurling images of Öcalan and flags of the Party for Free Life of Kurdistan (PJAK), the youths read out a statement, stressing an Iranian collaboration with the Turkish state against the Kurdish people would result in a disaster.
The youth, describing themselves as members of Apoist Youth Movement, condemned the isolation and saluted the Rojava Revolution.
Source: Firat News Agency ─ ANF