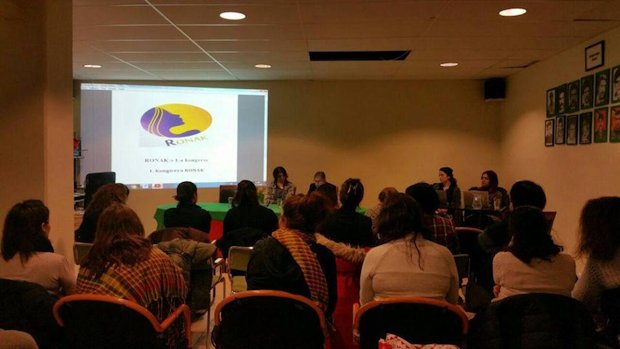 Saturday, March 4,  Kurdish women gathered in Stockholm to inaugurate the new organization called RONAK, which stands for Rojhelat Womens National Association in Sweden.
RONAK members held their very first Congress and the main subject was women's situation in eastern Kurdistan (Rojhelat) and in Iran, but above all, how the problems should be solved and how we can become a guiding key for women in diaspora.
RONAK is an organization that stands for equality and women rights. Their purpose is to highlight topics around women history, their struggle and their rights. They will also work on finding solutions to improve women position in society. The congress was well successful with educational proposals and future plans.
Rojhelat.info