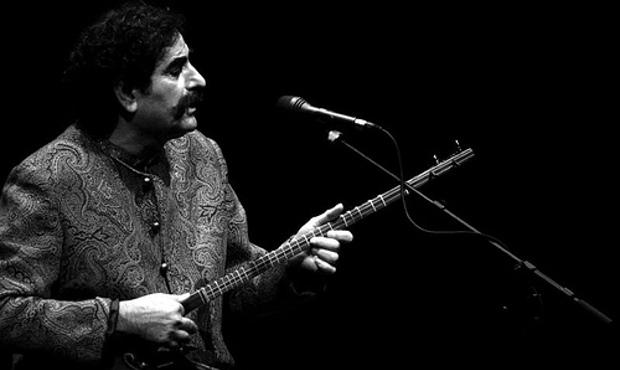 EAST KURDISTAN, KIRMASHAN ─ 39 artists, musicians, cameramans, singers and music art practitioners in Kirmashan (Kermanshah) have been convicted to 1 year discretionary imprisonment and 10 million Riyal fine per person.
Since the last year 58 artificers in Kirmaşan were arrested whom mostly working in underground music industry and wedding celebrations. Most of these people first summoned to the security Centre's by phone and have been arrested.
According to a report published by HRANA website "The artificers firstly were summoned to the security service department through a phone call. Some of these artificers responded and turned up and some of them did not. Those who ignored the summoned phone, first their mobile phone was disconnected and later they were arrested in their homes. Their detention period is varied from some hours to several months, but most of them have been released under bail or heavy pledges."
During last week in a verdict issued from the third branch of Islamic Revolutionary Court of Kirmaşan, the artificers are accused of "participating in preparation and production of illegal and vulgar audio-visual artworks". This court by bulk sentenced these people in a verdict.
Alongside the Courts imprisonment decision against the artificers, 19 artists were acquitted whom were arrested at the same time with the imprisoned artists.
Name of those artificers whom are sentenced to imprisonment and paying fine:
1. Shahram Nazeri, 2. Yas Rostami, 3. Arman Bahrami, 4. Sayed Farzad Hoseyni, 5. Milad Bahrami, 6. Rasul Namdari, 7. Babak Rahmani, 8. Mojtaba Farhadi, 9. Sayed Wahid Hoseyni, 10. Saeed Lotfi, 11. Arash Lotfi, 12. Mohammadreza Amiri, 13. Ali Asghar Mohammadi, 14. Sirus Jamshidi, 15. Kambiz Jamshidi, 16. Jawad Jamshidi, 17. Omid Haydari, 18. Ali Ahmadiyan, 19. Muslim Moradi, 20. Reza Bazm (Bahrami), 21. Saber Bahrami, 22. Sajad Sohrabi, 23. Reza Jamshidi, 24. Hamidreza Boruk, 25. Khalil Azizi, 26. Mehdi Elahi Gakiye, 27. Mohsen Purmast Lorestani, 28. Ayoub Malakzade, 29. Masoud Jalilian, 30. Abdulhosain Rezai, 31. Iman Tawsa, 32. Mehdi Deh Pahlewani, 33. Alireza Moradiyan, 34. Ali Narimani, 35. Mostafa Panahi, 36. Shahab Amiri, 37. Amir Zangishe, 38. Naser Nosrati, 39. Ms Fariba Hoseyni